3 Ton 14.3 SEER2 Goodman Air Conditioner Split System w/ 8 kW
Goodman Air Conditioner Split System GSXN403610/AMST36BU1400/HKSX08XC GSXN4 Features Energy-efficient compressor Factory-installed filter drier Fully charged for 15′ tubing length Service valves with sweat connections and easy-to-access gauge ports Contactor with lug connection AHRI Certified – ETL Listed Ground lug connection Copper tube & enhanced aluminum fin coil GSXN4 Benefits Energy-efficient compressors are designed to efficiently deliver indoor comfort, possibly saving on monthly energy costs. A single-speed permanent split capacitor (PSC) condenser fan motor is designed to provide consistent airflow for optimum system performance. Filter-driers play a pivotal role in the operation of air conditioning and refrigeration systems. A factory installed filter-drier absorbs and filter's residual system contaminants and moisture. Fully charged with refrigerant sufficient for 15′ of tubing length to assist with easy installation of unit. Contractors can securely connect wires with large screw lugs, allowing for quick and solid siring. Meets the performance requirements for AHRI certification and complies with ETL North American safety standards, Contractors can easily and securely connect the ground wire with a screw lug. Copper coil tubing with enhance aluminum fins increases the area for heat absorption, providing outstanding, energy-efficient heat transfer performance. AMST Standard Features Internal factory-installed thermal expansion valves for cooling and heat pump applications Direct drive, multi-speed ECM blower motor All-aluminum evaporator coil Coil mounting track for quick repositioning Optimized for use with R-410A refrigerant Cabinet air leakage less than 2.0% at 1.0 inch H20 when tested in accordance with ASHRAE standard 193 Cabinet air leakage less than 1.4% at 0.5 inch H20 when tested in accordance with ASHRAE standard 193 AHRI certified ETL listed AMST Cabinet Features Rigid Smart Frame cabinet Horizontal or vertical configuration capabilities 21″ depth for easier attic access DecaBDE-free thermoplastic drain pan with secondary drain connections Screw-less sides and back helps to reduce condensation when installed in humid locations Foil-faced insulation covers the internal casing to reduce cabinet condensation Galvanized, leather grain-embossed finish Glue-less cabinet insulation retention Tool-less filter access Field installed 3 kW- 25 kW electric heater kits available
elm.clearfix{*zoom:1}.clearfix:before,.clearfix:after{display:table;line-height:0;content:""}.clearfix:after{clear:both}.hide-text{font:0/0 a;color:transparent;text-shadow:none;background-color:transparent;border:0}.input-block-level{display:block;width:100%;min-height:30px;-webkit-box-sizing:border-box;-moz-box-sizing:border-box;box-sizing:border-box}article,aside,details,figcaption,figure,footer,header,hgroup,nav,section{display:block}audio,canvas,video{display:inline-block;*display:inline;*zoom:1}audio:not([controls]){display:none}html{font-size:100%;-webkit-text-size-adjust:100%;-ms-text-size-adjust:100%}a:focus{outline:thin dotted #333;outline:5px auto -webkit-focus-ring-color;outline-offset:-2px}a:hover,a:active{outline:0}sub,sup{position:relative;font-size:75%;line-height:0;vertical-align:baseline}sup{top:-0.5em}sub{bottom:-0.25em}img{width:auto9;height:auto;max-width:100%;vertical-align:middle;border:0;-ms-interpolation-mode:bicubic}#map_canvas img,.google-maps img{max-width:none}button,input,select,textarea{margin:0;font-size:100%;vertical-align:middle}button,input{*overflow:visible;line-height:normal}button::-moz-focus-inner,input::-moz-focus-inner{padding:0;border:0}button,html input[type="button"],input[type="reset"],input[type="submit"]{cursor:pointer;-webkit-appearance:button}label,select,button,input[type="button"],input[type="reset"],input[type="submit"],input[type="radio"],input[type="checkbox"]{cursor:pointer}input[type="search"]{-webkit-box-sizing:content-box;-moz-box-sizing:content-box;box-sizing:content-box;-webkit-appearance:textfield}input[type="search"]::-webkit-search-decoration,input[type="search"]::-webkit-search-cancel-button{-webkit-appearance:none}textarea{overflow:auto;vertical-align:top}@media print{*{color:#000!important;text-shadow:none!important;background:transparent!important;box-shadow:none!important}a,a:visited{text-decoration:underline}a[href]:after{content:" (" attr(href) ")"}abbr[title]:after{content:" (" attr(title) ")"}.ir a:after,a[href^="js:"]:after,a[href^="#"]:after{content:""}pre,blockquote{border:1px solid #999;page-break-inside:avoid}thead{display:table-header-group}tr,img{page-break-inside:avoid}img{max-width:100%!important}@page{margin:.5cm}p,h2,h3{orphans:3;widows:3}h2,h3{page-break-after:avoid}}body{margin:0;font-family:"Helvetica Neue",Helvetica,Arial,sans-serif;font-size:14px;line-height:20px;color:#333;background-color:#fff}a{color:#08c;text-decoration:none}a:hover,a:focus{color:#005580;text-decoration:underline}.img-rounded{-webkit-border-radius:6px;-moz-border-radius:6px;border-radius:6px}.img-polaroid{padding:4px;background-color:#fff;border:1px solid #ccc;border:1px solid rgba(0,0,0,0.2);-webkit-box-shadow:0 1px 3px rgba(0,0,0,0.1);-moz-box-shadow:0 1px 3px rgba(0,0,0,0.1);box-shadow:0 1px 3px rgba(0,0,0,0.1)}.img-circle{-webkit-border-radius:500px;-moz-border-radius:500px;border-radius:500px}.row{margin-left:-20px;*zoom:1}.row:before,.row:after{display:table;line-height:0;content:""}.row:after{clear:both}[class*="span"]{float:left;min-height:1px;margin-left:20px}.container,.navbar-static-top .container,.navbar-fixed-top .container,.navbar-fixed-bottom .container{width:940px}.span12{width:940px}.span11{width:860px}.span10{width:780px}.span9{width:700px}.span8{width:620px}.span7{width:540px}.span6{width:460px}.span5{width:380px}.span4{width:300px}.span3{width:220px}.span2{width:140px}.span1{width:60px}.offset12{margin-left:980px}.offset11{margin-left:900px}.offset10{margin-left:820px}.offset9{margin-left:740px}.offset8{margin-left:660px}.offset7{margin-left:580px}.offset6{margin-left:500px}.offset5{margin-left:420px}.offset4{margin-left:340px}.offset3{margin-left:260px}.offset2{margin-left:180px}.offset1{margin-left:100px}.row-fluid{width:100%;*zoom:1}.row-fluid:before,.row-fluid:after{display:table;line-height:0;content:""}.row-fluid:after{clear:both}.row-fluid [class*="span"]{display:block;float:left;width:100%;min-height:30px;margin-left:2.127659574468085%;*margin-left:2.074468085106383%;-webkit-box-sizing:border-box;-moz-box-sizing:border-box;box-sizing:border-box}.row-fluid [class*="span"]:first-child{margin-left:0}.row-fluid .controls-row [class*="span"]+[class*="span"]{margin-left:2.127659574468085%}.row-fluid .span12{width:100%;*width:99.94680851063829%}.row-fluid .span11{width:91.48936170212765%;*width:91.43617021276594%}.row-fluid .span10{width:82.97872340425532%;*width:82.92553191489361%}.row-fluid .span9{width:74.46808510638297%;*width:74.41489361702126%}.row-fluid .span8{width:65.95744680851064%;*width:65.90425531914893%}.row-fluid .span7{width:57.44680851063829%;*width:57.39361702127659%}.row-fluid .span6{width:48.93617021276595%;*width:48.88297872340425%}.row-fluid .span5{width:40.42553191489362%;*width:40.37234042553192%}.row-fluid .span4{width:31.914893617021278%;*width:31.861702127659576%}.row-fluid .span3{width:23.404255319148934%;*width:23.351063829787233%}.row-fluid .span2{width:14.893617021276595%;*width:14.840425531914894%}.row-fluid .span1{width:6.382978723404255%;*width:6.329787234042553%}.row-fluid .offset12{margin-left:104.25531914893617%;*margin-left:104.14893617021275%}.row-fluid .offset12:first-child{margin-left:102.12765957446808%;*margin-left:102.02127659574467%}.row-fluid .offset11{margin-left:95.74468085106382%;*margin-left:95.6382978723404%}.row-fluid .offset11:first-child{margin-left:93.61702127659574%;*margin-left:93.51063829787232%}.row-fluid .offset10{margin-left:87.23404255319149%;*margin-left:87.12765957446807%}.row-fluid .offset10:first-child{margin-left:85.1063829787234%;*margin-left:84.99999999999999%}.row-fluid .offset9{margin-left:78.72340425531914%;*margin-left:78.61702127659572%}.row-fluid .offset9:first-child{margin-left:76.59574468085106%;*margin-left:76.48936170212764%}.row-fluid .offset8{margin-left:70.2127659574468%;*margin-left:70.10638297872339%}.row-fluid .offset8:first-child{margin-left:68.08510638297872%;*margin-left:67.9787234042553%}.row-fluid .offset7{margin-left:61.70212765957446%;*margin-left:61.59574468085106%}.row-fluid .offset7:first-child{margin-left:59.574468085106375%;*margin-left:59.46808510638297%}.row-fluid .offset6{margin-left:53.191489361702125%;*margin-left:53.085106382978715%}.row-fluid .offset6:first-child{margin-left:51.063829787234035%;*margin-left:50.95744680851063%}.row-fluid .offset5{margin-left:44.68085106382979%;*margin-left:44.57446808510638%}.row-fluid .offset5:first-child{margin-left:42.5531914893617%;*margin-left:42.4468085106383%}.row-fluid .offset4{margin-left:36.170212765957444%;*margin-left:36.06382978723405%}.row-fluid .offset4:first-child{margin-left:34.04255319148936%;*margin-left:33.93617021276596%}.row-fluid .offset3{margin-left:27.659574468085104%;*margin-left:27.5531914893617%}.row-fluid .offset3:first-child{margin-left:25.53191489361702%;*margin-left:25.425531914893618%}.row-fluid .offset2{margin-left:19.148936170212764%;*margin-left:19.04255319148936%}.row-fluid .offset2:first-child{margin-left:17.02127659574468%;*margin-left:16.914893617021278%}.row-fluid .offset1{margin-left:10.638297872340425%;*margin-left:10.53191489361702%}.row-fluid .offset1:first-child{margin-left:8.51063829787234%;*margin-left:8.404255319148938%}[class*="span"].hide,.row-fluid [class*="span"].hide{display:none}[class*="span"].pull-right,.row-fluid [class*="span"].pull-right{float:right}.container{margin-right:auto;margin-left:auto;*zoom:1}.container:before,.container:after{display:table;line-height:0;content:""}.container:after{clear:both}.container-fluid{padding-right:20px;padding-left:20px;*zoom:1}.container-fluid:before,.container-fluid:after{display:table;line-height:0;content:""}.container-fluid:after{clear:both}p{margin:0 0 10px}.lead{margin-bottom:20px;font-size:21px;font-weight:200;line-height:30px}small{font-size:85%}strong{font-weight:bold}em{font-style:italic}cite{font-style:normal}.muted{color:#999}a.muted:hover,a.muted:focus{color:#808080}.text-warning{color:#c09853}a.text-warning:hover,a.text-warning:focus{color:#a47e3c}.text-error{color:#b94a48}a.text-error:hover,a.text-error:focus{color:#953b39}.text-info{color:#3a87ad}a.text-info:hover,a.text-info:focus{color:#2d6987}.text-success{color:#468847}a.text-success:hover,a.text-success:focus{color:#356635}.text-left{text-align:left}.text-right{text-align:right}.text-center{text-align:center}h1,h2,h3,h4,h5,h6{margin:10px 0;font-family:inherit;font-weight:bold;line-height:20px;color:inherit;text-rendering:optimizelegibility}h1 small,h2 small,h3 small,h4 small,h5 small,h6 small{font-weight:normal;line-height:1;color:#999}h1,h2,h3{line-height:40px}h1{font-size:38.5px}h2{font-size:31.5px}h3{font-size:24.5px}h4{font-size:17.5px}h5{font-size:14px}h6{font-size:11.9px}h1 small{font-size:24.5px}h2 small{font-size:17.5px}h3 small{font-size:14px}h4 small{font-size:14px}.page-header{padding-bottom:9px;margin:20px 0 30px;border-bottom:1px solid #eee}ul,ol{padding:0;margin:0 0 10px 25px}ul ul,ul ol,ol ol,ol ul{margin-bottom:0}li{line-height:20px}ul.unstyled,ol.unstyled{margin-left:0;list-style:none}ul.inline,ol.inline{margin-left:0;list-style:none}ul.inline>li,ol.inline>li{display:inline-block;*display:inline;padding-right:5px;padding-left:5px;*zoom:1}dl{margin-bottom:20px}dt,dd{line-height:20px}dt{font-weight:bold}dd{margin-left:10px}.dl-horizontal{*zoom:1}.dl-horizontal:before,.dl-horizontal:after{display:table;line-height:0;content:""}.dl-horizontal:after{clear:both}.dl-horizontal dt{float:left;width:160px;overflow:hidden;clear:left;text-align:right;text-overflow:ellipsis;white-space:nowrap}.dl-horizontal dd{margin-left:180px}hr{margin:20px 0;border:0;border-top:1px solid #eee;border-bottom:1px solid #fff}abbr[title],abbr[data-original-title]{cursor:help;border-bottom:1px dotted #999}abbr.initialism{font-size:90%;text-transform:uppercase}blockquote{padding:0 0 0 15px;margin:0 0 20px;border-left:5px solid #eee}blockquote p{margin-bottom:0;font-size:17.5px;font-weight:300;line-height:1.25}blockquote small{display:block;line-height:20px;color:#999}blockquote small:before{content:'2014 0A0′}blockquote.pull-right{float:right;padding-right:15px;padding-left:0;border-right:5px solid #eee;border-left:0}blockquote.pull-right p,blockquote.pull-right small{text-align:right}blockquote.pull-right small:before{content:"}blockquote.pull-right small:after{content:'0A0 2014′}q:before,q:after,blockquote:before,blockquote:after{content:""}address{display:block;margin-bottom:20px;font-style:normal;line-height:20px}code,pre{padding:0 3px 2px;font-family:Monaco,Menlo,Consolas,"Courier New",monospace;font-size:12px;color:#333;-webkit-border-radius:3px;-moz-border-radius:3px;border-radius:3px}code{padding:2px 4px;color:#d14;white-space:nowrap;background-color:#f7f7f9;border:1px solid #e1e1e8}pre{display:block;padding:9.5px;margin:0 0 10px;font-size:13px;line-height:20px;word-break:break-all;word-wrap:break-word;white-space:pre;white-space:pre-wrap;background-color:#f5f5f5;border:1px solid #ccc;border:1px solid rgba(0,0,0,0.15);-webkit-border-radius:4px;-moz-border-radius:4px;border-radius:4px}pre.prettyprint{margin-bottom:20px}pre code{padding:0;color:inherit;white-space:pre;white-space:pre-wrap;background-color:transparent;border:0}.pre-scrollable{max-height:340px;overflow-y:scroll}form{margin:0 0 20px}fieldset{padding:0;margin:0;border:0}legend{display:block;width:100%;padding:0;margin-bottom:20px;font-size:21px;line-height:40px;color:#333;border:0;border-bottom:1px solid #e5e5e5}legend small{font-size:15px;color:#999}label,input,button,select,textarea{font-size:14px;font-weight:normal;line-height:20px}input,button,select,textarea{font-family:"Helvetica Neue",Helvetica,Arial,sans-serif}label{display:block;margin-bottom:5px}select,textarea,input[type="text"],input[type="password"],input[type="datetime"],input[type="datetime-local"],input[type="date"],input[type="month"],input[type="time"],input[type="week"],input[type="number"],input[type="email"],input[type="url"],input[type="search"],input[type="tel"],input[type="color"],.uneditable-input{display:inline-block;height:20px;padding:4px 6px;margin-bottom:10px;font-size:14px;line-height:20px;color:#555;vertical-align:middle;-webkit-border-radius:4px;-moz-border-radius:4px;border-radius:4px}input,textarea,.uneditable-input{width:206px}textarea{height:auto}textarea,input[type="text"],input[type="password"],input[type="datetime"],input[type="datetime-local"],input[type="date"],input[type="month"],input[type="time"],input[type="week"],input[type="number"],input[type="email"],input[type="url"],input[type="search"],input[type="tel"],input[type="color"],.uneditable-input{background-color:#fff;border:1px solid #ccc;-webkit-box-shadow:inset 0 1px 1px rgba(0,0,0,0.075);-moz-box-shadow:inset 0 1px 1px rgba(0,0,0,0.075);box-shadow:inset 0 1px 1px rgba(0,0,0,0.075);-webkit-transition:border linear .2s,box-shadow linear .2s;-moz-transition:border linear .2s,box-shadow linear .2s;-o-transition:border linear .2s,box-shadow linear .2s;transition:border linear .2s,box-shadow linear .2s}textarea:focus,input[type="text"]:focus,input[type="password"]:focus,input[type="datetime"]:focus,input[type="datetime-local"]:focus,input[type="date"]:focus,input[type="month"]:focus,input[type="time"]:focus,input[type="week"]:focus,input[type="number"]:focus,input[type="email"]:focus,input[type="url"]:focus,input[type="search"]:focus,input[type="tel"]:focus,input[type="color"]:focus,.uneditable-input:focus{border-color:rgba(82,168,236,0.8);outline:0;outline:thin dotted 9;-webkit-box-shadow:inset 0 1px 1px rgba(0,0,0,0.075),0 0 8px rgba(82,168,236,0.6);-moz-box-shadow:inset 0 1px 1px rgba(0,0,0,0.075),0 0 8px rgba(82,168,236,0.6);box-shadow:inset 0 1px 1px rgba(0,0,0,0.075),0 0 8px rgba(82,168,236,0.6)}input[type="radio"],input[type="checkbox"]{margin:4px 0 0;margin-top:1px 9;*margin-top:0;line-height:normal}input[type="file"],input[type="image"],input[type="submit"],input[type="reset"],input[type="button"],input[type="radio"],input[type="checkbox"]{width:auto}select,input[type="file"]{height:30px;*margin-top:4px;line-height:30px}select{width:220px;background-color:#fff;border:1px solid #ccc}select[multiple],select[size]{height:auto}select:focus,input[type="file"]:focus,input[type="radio"]:focus,input[type="checkbox"]:focus{outline:thin dotted #333;outline:5px auto -webkit-focus-ring-color;outline-offset:-2px}.uneditable-input,.uneditable-textarea{color:#999;cursor:not-allowed;background-color:#fcfcfc;border-color:#ccc;-webkit-box-shadow:inset 0 1px 2px rgba(0,0,0,0.025);-moz-box-shadow:inset 0 1px 2px rgba(0,0,0,0.025);box-shadow:inset 0 1px 2px rgba(0,0,0,0.025)}.uneditable-input{overflow:hidden;white-space:nowrap}.uneditable-textarea{width:auto;height:auto}input:-moz-placeholder,textarea:-moz-placeholder{color:#999}input:-ms-input-placeholder,textarea:-ms-input-placeholder{color:#999}input::-webkit-input-placeholder,textarea::-webkit-input-placeholder{color:#999}.radio,.checkbox{min-height:20px;padding-left:20px}.radio input[type="radio"],.checkbox input[type="checkbox"]{float:left;margin-left:-20px}.controls>.radio:first-child,.controls>.checkbox:first-child{padding-top:5px}.radio.inline,.checkbox.inline{display:inline-block;padding-top:5px;margin-bottom:0;vertical-align:middle}.radio.inline+.radio.inline,.checkbox.inline+.checkbox.inline{margin-left:10px}.input-mini{width:60px}.input-small{width:90px}.input-medium{width:150px}.input-large{width:210px}.input-xlarge{width:270px}.input-xxlarge{width:530px}input[class*="span"],select[class*="span"],textarea[class*="span"],.uneditable-input[class*="span"],.row-fluid input[class*="span"],.row-fluid select[class*="span"],.row-fluid textarea[class*="span"],.row-fluid .uneditable-input[class*="span"]{float:none;margin-left:0}.input-append input[class*="span"],.input-append .uneditable-input[class*="span"],.input-prepend input[class*="span"],.input-prepend .uneditable-input[class*="span"],.row-fluid input[class*="span"],.row-fluid select[class*="span"],.row-fluid textarea[class*="span"],.row-fluid .uneditable-input[class*="span"],.row-fluid .input-prepend [class*="span"],.row-fluid .input-append [class*="span"]{display:inline-block}input,textarea,.uneditable-input{margin-left:0}.controls-row [class*="span"]+[class*="span"]{margin-left:20px}input.span12,textarea.span12,.uneditable-input.span12{width:926px}input.span11,textarea.span11,.uneditable-input.span11{width:846px}input.span10,textarea.span10,.uneditable-input.span10{width:766px}input.span9,textarea.span9,.uneditable-input.span9{width:686px}input.span8,textarea.span8,.uneditable-input.span8{width:606px}input.span7,textarea.span7,.uneditable-input.span7{width:526px}input.span6,textarea.span6,.uneditable-input.span6{width:446px}input.span5,textarea.span5,.uneditable-input.span5{width:366px}input.span4,textarea.span4,.uneditable-input.span4{width:286px}input.span3,textarea.span3,.uneditable-input.span3{width:206px}input.span2,textarea.span2,.uneditable-input.span2{width:126px}input.span1,textarea.span1,.uneditable-input.span1{width:46px}.controls-row{*zoom:1}.controls-row:before,.controls-row:after{display:table;line-height:0;content:""}.controls-row:after{clear:both}.controls-row [class*="span"],.row-fluid .controls-row [class*="span"]{float:left}.controls-row .checkbox[class*="span"],.controls-row .radio[class*="span"]{padding-top:5px}input[disabled],select[disabled],textarea[disabled],input[readonly],select[readonly],textarea[readonly]{cursor:not-allowed;background-color:#eee}input[type="radio"][disabled],input[type="checkbox"][disabled],input[type="radio"][readonly],input[type="checkbox"][readonly]{background-color:transparent}.control-group.warning .control-label,.control-group.warning .help-block,.control-group.warning .help-inline{color:#c09853}.control-group.warning .checkbox,.control-group.warning .radio,.control-group.warning input,.control-group.warning select,.control-group.warning textarea{color:#c09853}.control-group.warning input,.control-group.warning select,.control-group.warning textarea{border-color:#c09853;-webkit-box-shadow:inset 0 1px 1px rgba(0,0,0,0.075);-moz-box-shadow:inset 0 1px 1px rgba(0,0,0,0.075);box-shadow:inset 0 1px 1px rgba(0,0,0,0.075)}.control-group.warning input:focus,.control-group.warning select:focus,.control-group.warning textarea:focus{border-color:#a47e3c;-webkit-box-shadow:inset 0 1px 1px rgba(0,0,0,0.075),0 0 6px #dbc59e;-moz-box-shadow:inset 0 1px 1px rgba(0,0,0,0.075),0 0 6px #dbc59e;box-shadow:inset 0 1px 1px rgba(0,0,0,0.075),0 0 6px #dbc59e}.control-group.warning .input-prepend .add-on,.control-group.warning .input-append .add-on{color:#c09853;background-color:#fcf8e3;border-color:#c09853}.control-group.error .control-label,.control-group.error .help-block,.control-group.error .help-inline{color:#b94a48}.control-group.error .checkbox,.control-group.error .radio,.control-group.error input,.control-group.error select,.control-group.error textarea{color:#b94a48}.control-group.error input,.control-group.error select,.control-group.error textarea{border-color:#b94a48;-webkit-box-shadow:inset 0 1px 1px rgba(0,0,0,0.075);-moz-box-shadow:inset 0 1px 1px rgba(0,0,0,0.075);box-shadow:inset 0 1px 1px rgba(0,0,0,0.075)}.control-group.error input:focus,.control-group.error select:focus,.control-group.error textarea:focus{border-color:#953b39;-webkit-box-shadow:inset 0 1px 1px rgba(0,0,0,0.075),0 0 6px #d59392;-moz-box-shadow:inset 0 1px 1px rgba(0,0,0,0.075),0 0 6px #d59392;box-shadow:inset 0 1px 1px rgba(0,0,0,0.075),0 0 6px #d59392}.control-group.error .input-prepend .add-on,.control-group.error .input-append .add-on{color:#b94a48;background-color:#f2dede;border-color:#b94a48}.control-group.success .control-label,.control-group.success .help-block,.control-group.success .help-inline{color:#468847}.control-group.success .checkbox,.control-group.success .radio,.control-group.success input,.control-group.success select,.control-group.success textarea{color:#468847}.control-group.success input,.control-group.success select,.control-group.success textarea{border-color:#468847;-webkit-box-shadow:inset 0 1px 1px rgba(0,0,0,0.075);-moz-box-shadow:inset 0 1px 1px rgba(0,0,0,0.075);box-shadow:inset 0 1px 1px rgba(0,0,0,0.075)}.control-group.success input:focus,.control-group.success select:focus,.control-group.success textarea:focus{border-color:#356635;-webkit-box-shadow:inset 0 1px 1px rgba(0,0,0,0.075),0 0 6px #7aba7b;-moz-box-shadow:inset 0 1px 1px rgba(0,0,0,0.075),0 0 6px #7aba7b;box-shadow:inset 0 1px 1px rgba(0,0,0,0.075),0 0 6px #7aba7b}.control-group.success .input-prepend .add-on,.control-group.success .input-append .add-on{color:#468847;background-color:#dff0d8;border-color:#468847}.control-group.info .control-label,.control-group.info .help-block,.control-group.info .help-inline{color:#3a87ad}.control-group.info .checkbox,.control-group.info .radio,.control-group.info input,.control-group.info select,.control-group.info textarea{color:#3a87ad}.control-group.info input,.control-group.info select,.control-group.info textarea{border-color:#3a87ad;-webkit-box-shadow:inset 0 1px 1px rgba(0,0,0,0.075);-moz-box-shadow:inset 0 1px 1px rgba(0,0,0,0.075);box-shadow:inset 0 1px 1px rgba(0,0,0,0.075)}.control-group.info input:focus,.control-group.info select:focus,.control-group.info textarea:focus{border-color:#2d6987;-webkit-box-shadow:inset 0 1px 1px rgba(0,0,0,0.075),0 0 6px #7ab5d3;-moz-box-shadow:inset 0 1px 1px rgba(0,0,0,0.075),0 0 6px #7ab5d3;box-shadow:inset 0 1px 1px rgba(0,0,0,0.075),0 0 6px #7ab5d3}.control-group.info .input-prepend .add-on,.control-group.info .input-append .add-on{color:#3a87ad;background-color:#d9edf7;border-color:#3a87ad}input:focus:invalid,textarea:focus:invalid,select:focus:invalid{color:#b94a48;border-color:#ee5f5b}input:focus:invalid:focus,textarea:focus:invalid:focus,select:focus:invalid:focus{border-color:#e9322d;-webkit-box-shadow:0 0 6px #f8b9b7;-moz-box-shadow:0 0 6px #f8b9b7;box-shadow:0 0 6px #f8b9b7}.form-actions{padding:19px 20px 20px;margin-top:20px;margin-bottom:20px;background-color:#f5f5f5;border-top:1px solid #e5e5e5;*zoom:1}.form-actions:before,.form-actions:after{display:table;line-height:0;content:""}.form-actions:after{clear:both}.help-block,.help-inline{color:#595959}.help-block{display:block;margin-bottom:10px}.help-inline{display:inline-block;*display:inline;padding-left:5px;vertical-align:middle;*zoom:1}.input-append,.input-prepend{display:inline-block;margin-bottom:10px;font-size:0;white-space:nowrap;vertical-align:middle}.input-append input,.input-prepend input,.input-append select,.input-prepend select,.input-append .uneditable-input,.input-prepend .uneditable-input,.input-append .dropdown-menu,.input-prepend .dropdown-menu,.input-append .popover,.input-prepend .popover{font-size:14px}.input-append input,.input-prepend input,.input-append select,.input-prepend select,.input-append .uneditable-input,.input-prepend .uneditable-input{position:relative;margin-bottom:0;*margin-left:0;vertical-align:top;-webkit-border-radius:0 4px 4px 0;-moz-border-radius:0 4px 4px 0;border-radius:0 4px 4px 0}.input-append input:focus,.input-prepend input:focus,.input-append select:focus,.input-prepend select:focus,.input-append .uneditable-input:focus,.input-prepend .uneditable-input:focus{z-index:2}.input-append .add-on,.input-prepend .add-on{display:inline-block;width:auto;height:20px;min-width:16px;padding:4px 5px;font-size:14px;font-weight:normal;line-height:20px;text-align:center;text-shadow:0 1px 0 #fff;background-color:#eee;border:1px solid #ccc}.input-append .add-on,.input-prepend .add-on,.input-append .btn,.input-prepend .btn,.input-append .btn-group>.dropdown-toggle,.input-prepend .btn-group>.dropdown-toggle{vertical-align:top;-webkit-border-radius:0;-moz-border-radius:0;border-radius:0}.input-append .active,.input-prepend .active{background-color:#a9dba9;border-color:#46a546}.input-prepend .add-on,.input-prepend .btn{margin-right:-1px}.input-prepend .add-on:first-child,.input-prepend .btn:first-child{-webkit-border-radius:4px 0 0 4px;-moz-border-radius:4px 0 0 4px;border-radius:4px 0 0 4px}.input-append input,.input-append select,.input-append .uneditable-input{-webkit-border-radius:4px 0 0 4px;-moz-border-radius:4px 0 0 4px;border-radius:4px 0 0 4px}.input-append input+.btn-group .btn:last-child,.input-append select+.btn-group .btn:last-child,.input-append .uneditable-input+.btn-group .btn:last-child{-webkit-border-radius:0 4px 4px 0;-moz-border-radius:0 4px 4px 0;border-radius:0 4px 4px 0}.input-append .add-on,.input-append .btn,.input-append .btn-group{margin-left:-1px}.input-append .add-on:last-child,.input-append .btn:last-child,.input-append .btn-group:last-child>.dropdown-toggle{-webkit-border-radius:0 4px 4px 0;-moz-border-radius:0 4px 4px 0;border-radius:0 4px 4px 0}.input-prepend.input-append input,.input-prepend.input-append select,.input-prepend.input-append .uneditable-input{-webkit-border-radius:0;-moz-border-radius:0;border-radius:0}.input-prepend.input-append input+.btn-group .btn,.input-prepend.input-append select+.btn-group .btn,.input-prepend.input-append .uneditable-input+.btn-group .btn{-webkit-border-radius:0 4px 4px 0;-moz-border-radius:0 4px 4px 0;border-radius:0 4px 4px 0}.input-prepend.input-append .add-on:first-child,.input-prepend.input-append .btn:first-child{margin-right:-1px;-webkit-border-radius:4px 0 0 4px;-moz-border-radius:4px 0 0 4px;border-radius:4px 0 0 4px}.input-prepend.input-append .add-on:last-child,.input-prepend.input-append .btn:last-child{margin-left:-1px;-webkit-border-radius:0 4px 4px 0;-moz-border-radius:0 4px 4px 0;border-radius:0 4px 4px 0}.input-prepend.input-append .btn-group:first-child{margin-left:0}input.search-query{padding-right:14px;padding-right:4px 9;padding-left:14px;padding-left:4px 9;margin-bottom:0;-webkit-border-radius:15px;-moz-border-radius:15px;border-radius:15px}.form-search .input-append .search-query,.form-search .input-prepend .search-query{-webkit-border-radius:0;-moz-border-radius:0;border-radius:0}.form-search .input-append .search-query{-webkit-border-radius:14px 0 0 14px;-moz-border-radius:14px 0 0 14px;border-radius:14px 0 0 14px}.form-search .input-append .btn{-webkit-border-radius:0 14px 14px 0;-moz-border-radius:0 14px 14px 0;border-radius:0 14px 14px 0}.form-search .input-prepend .search-query{-webkit-border-radius:0 14px 14px 0;-moz-border-radius:0 14px 14px 0;border-radius:0 14px 14px 0}.form-search .input-prepend .btn{-webkit-border-radius:14px 0 0 14px;-moz-border-radius:14px 0 0 14px;border-radius:14px 0 0 14px}.form-search input,.form-inline input,.form-horizontal input,.form-search textarea,.form-inline textarea,.form-horizontal textarea,.form-search select,.form-inline select,.form-horizontal select,.form-search .help-inline,.form-inline .help-inline,.form-horizontal .help-inline,.form-search .uneditable-input,.form-inline .uneditable-input,.form-horizontal .uneditable-input,.form-search .input-prepend,.form-inline .input-prepend,.form-horizontal .input-prepend,.form-search .input-append,.form-inline .input-append,.form-horizontal .input-append{display:inline-block;*display:inline;margin-bottom:0;vertical-align:middle;*zoom:1}.form-search .hide,.form-inline .hide,.form-horizontal .hide{display:none}.form-search label,.form-inline label,.form-search .btn-group,.form-inline .btn-group{display:inline-block}.form-search .input-append,.form-inline .input-append,.form-search .input-prepend,.form-inline .input-prepend{margin-bottom:0}.form-search .radio,.form-search .checkbox,.form-inline .radio,.form-inline .checkbox{padding-left:0;margin-bottom:0;vertical-align:middle}.form-search .radio input[type="radio"],.form-search .checkbox input[type="checkbox"],.form-inline .radio input[type="radio"],.form-inline .checkbox input[type="checkbox"]{float:left;margin-right:3px;margin-left:0}.control-group{margin-bottom:10px}legend+.control-group{margin-top:20px;-webkit-margin-top-collapse:separate}.form-horizontal .control-group{margin-bottom:20px;*zoom:1}.form-horizontal .control-group:before,.form-horizontal .control-group:after{display:table;line-height:0;content:""}.form-horizontal .control-group:after{clear:both}.form-horizontal .control-label{float:left;width:160px;padding-top:5px;text-align:right}.form-horizontal .controls{*display:inline-block;*padding-left:20px;margin-left:180px;*margin-left:0}.form-horizontal .controls:first-child{*padding-left:180px}.form-horizontal .help-block{margin-bottom:0}.form-horizontal input+.help-block,.form-horizontal select+.help-block,.form-horizontal textarea+.help-block,.form-horizontal .uneditable-input+.help-block,.form-horizontal .input-prepend+.help-block,.form-horizontal .input-append+.help-block{margin-top:10px}.form-horizontal .form-actions{padding-left:180px}table{max-width:100%;background-color:transparent;border-collapse:collapse;border-spacing:0}.table{width:100%;margin-bottom:20px}.table th,.table td{padding:8px;line-height:20px;text-align:left;vertical-align:top;border-top:1px solid #ddd}.table th{font-weight:bold}.table thead th{vertical-align:bottom}.table caption+thead tr:first-child th,.table caption+thead tr:first-child td,.table colgroup+thead tr:first-child th,.table colgroup+thead tr:first-child td,.table thead:first-child tr:first-child th,.table thead:first-child tr:first-child td{border-top:0}.table tbody+tbody{border-top:2px solid #ddd}.table .table{background-color:#fff}.table-condensed th,.table-condensed td{padding:4px 5px}.table-bordered{border:1px solid #ddd;border-collapse:separate;*border-collapse:collapse;border-left:0;-webkit-border-radius:4px;-moz-border-radius:4px;border-radius:4px}.table-bordered th,.table-bordered td{border-left:1px solid #ddd}.table-bordered caption+thead tr:first-child th,.table-bordered caption+tbody tr:first-child th,.table-bordered caption+tbody tr:first-child td,.table-bordered colgroup+thead tr:first-child th,.table-bordered colgroup+tbody tr:first-child th,.table-bordered colgroup+tbody tr:first-child td,.table-bordered thead:first-child tr:first-child th,.table-bordered tbody:first-child tr:first-child th,.table-bordered tbody:first-child tr:first-child td{border-top:0}.table-bordered thead:first-child tr:first-child>th:first-child,.table-bordered tbody:first-child tr:first-child>td:first-child,.table-bordered tbody:first-child tr:first-child>th:first-child{-webkit-border-top-left-radius:4px;border-top-left-radius:4px;-moz-border-radius-topleft:4px}.table-bordered thead:first-child tr:first-child>th:last-child,.table-bordered tbody:first-child tr:first-child>td:last-child,.table-bordered tbody:first-child tr:first-child>th:last-child{-webkit-border-top-right-radius:4px;border-top-right-radius:4px;-moz-border-radius-topright:4px}.table-bordered thead:last-child tr:last-child>th:first-child,.table-bordered tbody:last-child tr:last-child>td:first-child,.table-bordered tbody:last-child tr:last-child>th:first-child,.table-bordered tfoot:last-child tr:last-child>td:first-child,.table-bordered tfoot:last-child tr:last-child>th:first-child{-webkit-border-bottom-left-radius:4px;border-bottom-left-radius:4px;-moz-border-radius-bottomleft:4px}.table-bordered thead:last-child tr:last-child>th:last-child,.table-bordered tbody:last-child tr:last-child>td:last-child,.table-bordered tbody:last-child tr:last-child>th:last-child,.table-bordered tfoot:last-child tr:last-child>td:last-child,.table-bordered tfoot:last-child tr:last-child>th:last-child{-webkit-border-bottom-right-radius:4px;border-bottom-right-radius:4px;-moz-border-radius-bottomright:4px}.table-bordered tfoot+tbody:last-child tr:last-child td:first-child{-webkit-border-bottom-left-radius:0;border-bottom-left-radius:0;-moz-border-radius-bottomleft:0}.table-bordered tfoot+tbody:last-child tr:last-child td:last-child{-webkit-border-bottom-right-radius:0;border-bottom-right-radius:0;-moz-border-radius-bottomright:0}.table-bordered caption+thead tr:first-child th:first-child,.table-bordered caption+tbody tr:first-child td:first-child,.table-bordered colgroup+thead tr:first-child th:first-child,.table-bordered colgroup+tbody tr:first-child td:first-child{-webkit-border-top-left-radius:4px;border-top-left-radius:4px;-moz-border-radius-topleft:4px}.table-bordered caption+thead tr:first-child th:last-child,.table-bordered caption+tbody tr:first-child td:last-child,.table-bordered colgroup+thead tr:first-child th:last-child,.table-bordered colgroup+tbody tr:first-child td:last-child{-webkit-border-top-right-radius:4px;border-top-right-radius:4px;-moz-border-radius-topright:4px}.table-striped tbody>tr:nth-child(odd)>td,.table-striped tbody>tr:nth-child(odd)>th{background-color:#f9f9f9}.table-hover tbody tr:hover>td,.table-hover tbody tr:hover>th{background-color:#f5f5f5}table td[class*="span"],table th[class*="span"],.row-fluid table td[class*="span"],.row-fluid table th[class*="span"]{display:table-cell;float:none;margin-left:0}.table td.span1,.table th.span1{float:none;width:44px;margin-left:0}.table td.span2,.table th.span2{float:none;width:124px;margin-left:0}.table td.span3,.table th.span3{float:none;width:204px;margin-left:0}.table td.span4,.table th.span4{float:none;width:284px;margin-left:0}.table td.span5,.table th.span5{float:none;width:364px;margin-left:0}.table td.span6,.table th.span6{float:none;width:444px;margin-left:0}.table td.span7,.table th.span7{float:none;width:524px;margin-left:0}.table td.span8,.table th.span8{float:none;width:604px;margin-left:0}.table td.span9,.table th.span9{float:none;width:684px;margin-left:0}.table td.span10,.table th.span10{float:none;width:764px;margin-left:0}.table td.span11,.table th.span11{float:none;width:844px;margin-left:0}.table td.span12,.table th.span12{float:none;width:924px;margin-left:0}.table tbody tr.success>td{background-color:#dff0d8}.table tbody tr.error>td{background-color:#f2dede}.table tbody tr.warning>td{background-color:#fcf8e3}.table tbody tr.info>td{background-color:#d9edf7}.table-hover tbody tr.success:hover>td{background-color:#d0e9c6}.table-hover tbody tr.error:hover>td{background-color:#ebcccc}.table-hover tbody tr.warning:hover>td{background-color:#faf2cc}.table-hover tbody tr.info:hover>td{background-color:#c4e3f3}[class^="icon-"],[class*=" icon-"]{display:inline-block;width:14px;height:14px;margin-top:1px;*margin-right:.3em;line-height:14px;vertical-align:text-top;background-image:url('https://d31wxntiwn0x96.cloudfront.net/beedrd/ebay/images/glyphicons-halflings.png');background-position:14px 14px;background-repeat:no-repeat}.icon-white,.nav-pills>.active>a>[class^="icon-"],.nav-pills>.active>a>[class*=" icon-"],.nav-list>.active>a>[class^="icon-"],.nav-list>.active>a>[class*=" icon-"],.navbar-inverse .nav>.active>a>[class^="icon-"],.navbar-inverse .nav>.active>a>[class*=" icon-"],.dropdown-menu>li>a:hover>[class^="icon-"],.dropdown-menu>li>a:focus>[class^="icon-"],.dropdown-menu>li>a:hover>[class*=" icon-"],.dropdown-menu>li>a:focus>[class*=" icon-"],.dropdown-menu>.active>a>[class^="icon-"],.dropdown-menu>.active>a>[class*=" icon-"],.dropdown-submenu:hover>a>[class^="icon-"],.dropdown-submenu:focus>a>[class^="icon-"],.dropdown-submenu:hover>a>[class*=" icon-"],.dropdown-submenu:focus>a>[class*=" icon-"]{background-image:url('https://d31wxntiwn0x96.cloudfront.net/beedrd/ebay/images/glyphicons-halflings-white.png')}.icon-glass{background-position:0 0}.icon-music{background-position:-24px 0}.icon-search{background-position:-48px 0}.icon-envelope{background-position:-72px 0}.icon-heart{background-position:-96px 0}.icon-star{background-position:-120px 0}.icon-star-empty{background-position:-144px 0}.icon-user{background-position:-168px 0}.icon-film{background-position:-192px 0}.icon-th-large{background-position:-216px 0}.icon-th{background-position:-240px 0}.icon-th-list{background-position:-264px 0}.icon-ok{background-position:-288px 0}.icon-remove{background-position:-312px 0}.icon-zoom-in{background-position:-336px 0}.icon-zoom-out{background-position:-360px 0}.icon-off{background-position:-384px 0}.icon-signal{background-position:-408px 0}.icon-cog{background-position:-432px 0}.icon-trash{background-position:-456px 0}.icon-home{background-position:0 -24px}.icon-file{background-position:-24px -24px}.icon-time{background-position:-48px -24px}.icon-road{background-position:-72px -24px}.icon-download-alt{background-position:-96px -24px}.icon-download{background-position:-120px -24px}.icon-upload{background-position:-144px -24px}.icon-inbox{background-position:-168px -24px}.icon-play-circle{background-position:-192px -24px}.icon-repeat{background-position:-216px -24px}.icon-refresh{background-position:-240px -24px}.icon-list-alt{background-position:-264px -24px}.icon-lock{background-position:-287px -24px}.icon-flag{background-position:-312px -24px}.icon-headphones{background-position:-336px -24px}.icon-volume-off{background-position:-360px -24px}.icon-volume-down{background-position:-384px -24px}.icon-volume-up{background-position:-408px -24px}.icon-qrcode{background-position:-432px -24px}.icon-barcode{background-position:-456px -24px}.icon-tag{background-position:0 -48px}.icon-tags{background-position:-25px -48px}.icon-book{background-position:-48px -48px}.icon-bookmark{background-position:-72px -48px}.icon-print{background-position:-96px -48px}.icon-camera{background-position:-120px -48px}.icon-font{background-position:-144px -48px}.icon-bold{background-position:-167px -48px}.icon-italic{background-position:-192px -48px}.icon-text-height{background-position:-216px -48px}.icon-text-width{background-position:-240px -48px}.icon-align-left{background-position:-264px -48px}.icon-align-center{background-position:-288px -48px}.icon-align-right{background-position:-312px -48px}.icon-align-justify{background-position:-336px -48px}.icon-list{background-position:-360px -48px}.icon-indent-left{background-position:-384px -48px}.icon-indent-right{background-position:-408px -48px}.icon-facetime-video{background-position:-432px -48px}.icon-picture{background-position:-456px -48px}.icon-pencil{background-position:0 -72px}.icon-map-marker{background-position:-24px -72px}.icon-adjust{background-position:-48px -72px}.icon-tint{background-position:-72px -72px}.icon-edit{background-position:-96px -72px}.icon-share{background-position:-120px -72px}.icon-check{background-position:-144px -72px}.icon-move{background-position:-168px -72px}.icon-step-backward{background-position:-192px -72px}.icon-fast-backward{background-position:-216px -72px}.icon-backward{background-position:-240px -72px}.icon-play{background-position:-264px -72px}.icon-pause{background-position:-288px -72px}.icon-stop{background-position:-312px -72px}.icon-forward{background-position:-336px -72px}.icon-fast-forward{background-position:-360px -72px}.icon-step-forward{background-position:-384px -72px}.icon-eject{background-position:-408px -72px}.icon-chevron-left{background-position:-432px -72px}.icon-chevron-right{background-position:-456px -72px}.icon-plus-sign{background-position:0 -96px}.icon-minus-sign{background-position:-24px -96px}.icon-remove-sign{background-position:-48px -96px}.icon-ok-sign{background-position:-72px -96px}.icon-question-sign{background-position:-96px -96px}.icon-info-sign{background-position:-120px -96px}.icon-screenshot{background-position:-144px -96px}.icon-remove-circle{background-position:-168px -96px}.icon-ok-circle{background-position:-192px -96px}.icon-ban-circle{background-position:-216px -96px}.icon-arrow-left{background-position:-240px -96px}.icon-arrow-right{background-position:-264px -96px}.icon-arrow-up{background-position:-289px -96px}.icon-arrow-down{background-position:-312px -96px}.icon-share-alt{background-position:-336px -96px}.icon-resize-full{background-position:-360px -96px}.icon-resize-small{background-position:-384px -96px}.icon-plus{background-position:-408px -96px}.icon-minus{background-position:-433px -96px}.icon-asterisk{background-position:-456px -96px}.icon-exclamation-sign{background-position:0 -120px}.icon-gift{background-position:-24px -120px}.icon-leaf{background-position:-48px -120px}.icon-fire{background-position:-72px -120px}.icon-eye-open{background-position:-96px -120px}.icon-eye-close{background-position:-120px -120px}.icon-warning-sign{background-position:-144px -120px}.icon-plane{background-position:-168px -120px}.icon-calendar{background-position:-192px -120px}.icon-random{width:16px;background-position:-216px -120px}.icon-comment{background-position:-240px -120px}.icon-magnet{background-position:-264px -120px}.icon-chevron-up{background-position:-288px -120px}.icon-chevron-down{background-position:-313px -119px}.icon-retweet{background-position:-336px -120px}.icon-shopping-cart{background-position:-360px -120px}.icon-folder-close{width:16px;background-position:-384px -120px}.icon-folder-open{width:16px;background-position:-408px -120px}.icon-resize-vertical{background-position:-432px -119px}.icon-resize-horizontal{background-position:-456px -118px}.icon-hdd{background-position:0 -144px}.icon-bullhorn{background-position:-24px -144px}.icon-bell{background-position:-48px -144px}.icon-certificate{background-position:-72px -144px}.icon-thumbs-up{background-position:-96px -144px}.icon-thumbs-down{background-position:-120px -144px}.icon-hand-right{background-position:-144px -144px}.icon-hand-left{background-position:-168px -144px}.icon-hand-up{background-position:-192px -144px}.icon-hand-down{background-position:-216px -144px}.icon-circle-arrow-right{background-position:-240px -144px}.icon-circle-arrow-left{background-position:-264px -144px}.icon-circle-arrow-up{background-position:-288px -144px}.icon-circle-arrow-down{background-position:-312px -144px}.icon-globe{background-position:-336px -144px}.icon-wrench{background-position:-360px -144px}.icon-tasks{background-position:-384px -144px}.icon-filter{background-position:-408px -144px}.icon-briefcase{background-position:-432px -144px}.icon-fullscreen{background-position:-456px -144px}.dropup,.dropdown{position:relative}.dropdown-toggle{*margin-bottom:-3px}.dropdown-toggle:active,.open .dropdown-toggle{outline:0}.caret{display:inline-block;width:0;height:0;vertical-align:top;border-top:4px solid #000;border-right:4px solid transparent;border-left:4px solid transparent;content:""}.dropdown .caret{margin-top:8px;margin-left:2px}.dropdown-menu{position:absolute;top:100%;left:0;z-index:1000;display:none;float:left;min-width:160px;padding:5px 0;margin:2px 0 0;list-style:none;background-color:#fff;border:1px solid #ccc;border:1px solid rgba(0,0,0,0.2);*border-right-width:2px;*border-bottom-width:2px;-webkit-border-radius:6px;-moz-border-radius:6px;border-radius:6px;-webkit-box-shadow:0 5px 10px rgba(0,0,0,0.2);-moz-box-shadow:0 5px 10px rgba(0,0,0,0.2);box-shadow:0 5px 10px rgba(0,0,0,0.2);-webkit-background-clip:padding-box;-moz-background-clip:padding;background-clip:padding-box}.dropdown-menu.pull-right{right:0;left:auto}.dropdown-menu .divider{*width:100%;height:1px;margin:9px 1px;*margin:-5px 0 5px;overflow:hidden;background-color:#e5e5e5;border-bottom:1px solid #fff}.dropdown-menu>li>a{display:block;padding:3px 20px;clear:both;font-weight:normal;line-height:20px;color:#333;white-space:nowrap}.dropdown-menu>li>a:hover,.dropdown-menu>li>a:focus,.dropdown-submenu:hover>a,.dropdown-submenu:focus>a{color:#fff;text-decoration:none;background-color:#0081c2;background-image:-moz-linear-gradient(top,#08c,#0077b3);background-image:-webkit-gradient(linear,0 0,0 100%,from(#08c),to(#0077b3));background-image:-webkit-linear-gradient(top,#08c,#0077b3);background-image:-o-linear-gradient(top,#08c,#0077b3);background-image:linear-gradient(to bottom,#08c,#0077b3);background-repeat:repeat-x;filter:progid:DXImageTransform.Microsoft.gradient(startColorstr='#ff0088cc',endColorstr='#ff0077b3′,GradientType=0)}.dropdown-menu>.active>a,.dropdown-menu>.active>a:hover,.dropdown-menu>.active>a:focus{color:#fff;text-decoration:none;background-color:#0081c2;background-image:-moz-linear-gradient(top,#08c,#0077b3);background-image:-webkit-gradient(linear,0 0,0 100%,from(#08c),to(#0077b3));background-image:-webkit-linear-gradient(top,#08c,#0077b3);background-image:-o-linear-gradient(top,#08c,#0077b3);background-image:linear-gradient(to bottom,#08c,#0077b3);background-repeat:repeat-x;outline:0;filter:progid:DXImageTransform.Microsoft.gradient(startColorstr='#ff0088cc',endColorstr='#ff0077b3′,GradientType=0)}.dropdown-menu>.disabled>a,.dropdown-menu>.disabled>a:hover,.dropdown-menu>.disabled>a:focus{color:#999}.dropdown-menu>.disabled>a:hover,.dropdown-menu>.disabled>a:focus{text-decoration:none;cursor:default;background-color:transparent;background-image:none;filter:progid:DXImageTransform.Microsoft.gradient(enabled=false)}.open{*z-index:1000}.open>.dropdown-menu{display:block}.dropdown-backdrop{position:fixed;top:0;right:0;bottom:0;left:0;z-index:990}.pull-right>.dropdown-menu{right:0;left:auto}.dropup .caret,.navbar-fixed-bottom .dropdown .caret{border-top:0;border-bottom:4px solid #000;content:""}.dropup .dropdown-menu,.navbar-fixed-bottom .dropdown .dropdown-menu{top:auto;bottom:100%;margin-bottom:1px}.dropdown-submenu{position:relative}.dropdown-submenu>.dropdown-menu{top:0;left:100%;margin-top:-6px;margin-left:-1px;-webkit-border-radius:0 6px 6px 6px;-moz-border-radius:0 6px 6px 6px;border-radius:0 6px 6px 6px}.dropdown-submenu:hover>.dropdown-menu{display:block}.dropup .dropdown-submenu>.dropdown-menu{top:auto;bottom:0;margin-top:0;margin-bottom:-2px;-webkit-border-radius:5px 5px 5px 0;-moz-border-radius:5px 5px 5px 0;border-radius:5px 5px 5px 0}.dropdown-submenu>a:after{display:block;float:right;width:0;height:0;margin-top:5px;margin-right:-10px;border-color:transparent;border-left-color:#ccc;border-style:solid;border-width:5px 0 5px 5px;content:" "}.dropdown-submenu:hover>a:after{border-left-color:#fff}.dropdown-submenu.pull-left{float:none}.dropdown-submenu.pull-left>.dropdown-menu{left:-100%;margin-left:10px;-webkit-border-radius:6px 0 6px 6px;-moz-border-radius:6px 0 6px 6px;border-radius:6px 0 6px 6px}.dropdown .dropdown-menu .nav-header{padding-right:20px;padding-left:20px}.typeahead{z-index:1051;margin-top:2px;-webkit-border-radius:4px;-moz-border-radius:4px;border-radius:4px}.well{min-height:20px;padding:19px;margin-bottom:20px;background-color:#f5f5f5;border:1px solid #e3e3e3;-webkit-border-radius:4px;-moz-border-radius:4px;border-radius:4px;-webkit-box-shadow:inset 0 1px 1px rgba(0,0,0,0.05);-moz-box-shadow:inset 0 1px 1px rgba(0,0,0,0.05);box-shadow:inset 0 1px 1px rgba(0,0,0,0.05)}.well blockquote{border-color:#ddd;border-color:rgba(0,0,0,0.15)}.well-large{padding:24px;-webkit-border-radius:6px;-moz-border-radius:6px;border-radius:6px}.well-small{padding:9px;-webkit-border-radius:3px;-moz-border-radius:3px;border-radius:3px}.fade{opacity:0;-webkit-transition:opacity .15s linear;-moz-transition:opacity .15s linear;-o-transition:opacity .15s linear;transition:opacity .15s linear}.fade.in{opacity:1}.collapse{position:relative;height:0;overflow:hidden;-webkit-transition:height .35s ease;-moz-transition:height .35s ease;-o-transition:height .35s ease;transition:height .35s ease}.collapse.in{height:auto}.close{float:right;font-size:20px;font-weight:bold;line-height:20px;color:#000;text-shadow:0 1px 0 #fff;opacity:.2;filter:alpha(opacity=20)}.close:hover,.close:focus{color:#000;text-decoration:none;cursor:pointer;opacity:.4;filter:alpha(opacity=40)}button.close{padding:0;cursor:pointer;background:transparent;border:0;-webkit-appearance:none}.btn{display:inline-block;*display:inline;padding:4px 12px;margin-bottom:0;*margin-left:.3em;font-size:14px;line-height:20px;color:#333;text-align:center;text-shadow:0 1px 1px rgba(255,255,255,0.75);vertical-align:middle;cursor:pointer;background-color:#f5f5f5;*background-color:#e6e6e6;background-image:-moz-linear-gradient(top,#fff,#e6e6e6);background-image:-webkit-gradient(linear,0 0,0 100%,from(#fff),to(#e6e6e6));background-image:-webkit-linear-gradient(top,#fff,#e6e6e6);background-image:-o-linear-gradient(top,#fff,#e6e6e6);background-image:linear-gradient(to bottom,#fff,#e6e6e6);background-repeat:repeat-x;border:1px solid #ccc;*border:0;border-color:#e6e6e6 #e6e6e6 #bfbfbf;border-color:rgba(0,0,0,0.1) rgba(0,0,0,0.1) rgba(0,0,0,0.25);border-bottom-color:#b3b3b3;-webkit-border-radius:4px;-moz-border-radius:4px;border-radius:4px;filter:progid:DXImageTransform.Microsoft.gradient(startColorstr='#ffffffff',endColorstr='#ffe6e6e6′,GradientType=0);filter:progid:DXImageTransform.Microsoft.gradient(enabled=false);*zoom:1;-webkit-box-shadow:inset 0 1px 0 rgba(255,255,255,0.2),0 1px 2px rgba(0,0,0,0.05);-moz-box-shadow:inset 0 1px 0 rgba(255,255,255,0.2),0 1px 2px rgba(0,0,0,0.05);box-shadow:inset 0 1px 0 rgba(255,255,255,0.2),0 1px 2px rgba(0,0,0,0.05)}.btn:hover,.btn:focus,.btn:active,.btn.active,.btn.disabled,.btn[disabled]{color:#333;background-color:#e6e6e6;*background-color:#d9d9d9}.btn:active,.btn.active{background-color:#ccc 9}.btn:first-child{*margin-left:0}.btn:hover,.btn:focus{color:#333;text-decoration:none;background-position:0 -15px;-webkit-transition:background-position .1s linear;-moz-transition:background-position .1s linear;-o-transition:background-position .1s linear;transition:background-position .1s linear}.btn:focus{outline:thin dotted #333;outline:5px auto -webkit-focus-ring-color;outline-offset:-2px}.btn.active,.btn:active{background-image:none;outline:0;-webkit-box-shadow:inset 0 2px 4px rgba(0,0,0,0.15),0 1px 2px rgba(0,0,0,0.05);-moz-box-shadow:inset 0 2px 4px rgba(0,0,0,0.15),0 1px 2px rgba(0,0,0,0.05);box-shadow:inset 0 2px 4px rgba(0,0,0,0.15),0 1px 2px rgba(0,0,0,0.05)}.btn.disabled,.btn[disabled]{cursor:default;background-image:none;opacity:.65;filter:alpha(opacity=65);-webkit-box-shadow:none;-moz-box-shadow:none;box-shadow:none}.btn-large{padding:11px 19px;font-size:17.5px;-webkit-border-radius:6px;-moz-border-radius:6px;border-radius:6px}.btn-large [class^="icon-"],.btn-large [class*=" icon-"]{margin-top:4px}.btn-small{padding:2px 10px;font-size:11.9px;-webkit-border-radius:3px;-moz-border-radius:3px;border-radius:3px}.btn-small [class^="icon-"],.btn-small [class*=" icon-"]{margin-top:0}.btn-mini [class^="icon-"],.btn-mini [class*=" icon-"]{margin-top:-1px}.btn-mini{padding:0 6px;font-size:10.5px;-webkit-border-radius:3px;-moz-border-radius:3px;border-radius:3px}.btn-block{display:block;width:100%;padding-right:0;padding-left:0;-webkit-box-sizing:border-box;-moz-box-sizing:border-box;box-sizing:border-box}.btn-block+.btn-block{margin-top:5px}input[type="submit"].btn-block,input[type="reset"].btn-block,input[type="button"].btn-block{width:100%}.btn-primary.active,.btn-warning.active,.btn-danger.active,.btn-success.active,.btn-info.active,.btn-inverse.active{color:rgba(255,255,255,0.75)}.btn-primary{color:#fff;text-shadow:0 -1px 0 rgba(0,0,0,0.25);background-color:#006dcc;*background-color:#04c;background-image:-moz-linear-gradient(top,#08c,#04c);background-image:-webkit-gradient(linear,0 0,0 100%,from(#08c),to(#04c));background-image:-webkit-linear-gradient(top,#08c,#04c);background-image:-o-linear-gradient(top,#08c,#04c);background-image:linear-gradient(to bottom,#08c,#04c);background-repeat:repeat-x;border-color:#04c #04c #002a80;border-color:rgba(0,0,0,0.1) rgba(0,0,0,0.1) rgba(0,0,0,0.25);filter:progid:DXImageTransform.Microsoft.gradient(startColorstr='#ff0088cc',endColorstr='#ff0044cc',GradientType=0);filter:progid:DXImageTransform.Microsoft.gradient(enabled=false)}.btn-primary:hover,.btn-primary:focus,.btn-primary:active,.btn-primary.active,.btn-primary.disabled,.btn-primary[disabled]{color:#fff;background-color:#04c;*background-color:#003bb3}.btn-primary:active,.btn-primary.active{background-color:#039 9}.btn-warning{color:#fff;text-shadow:0 -1px 0 rgba(0,0,0,0.25);background-color:#faa732;*background-color:#f89406;background-image:-moz-linear-gradient(top,#fbb450,#f89406);background-image:-webkit-gradient(linear,0 0,0 100%,from(#fbb450),to(#f89406));background-image:-webkit-linear-gradient(top,#fbb450,#f89406);background-image:-o-linear-gradient(top,#fbb450,#f89406);background-image:linear-gradient(to bottom,#fbb450,#f89406);background-repeat:repeat-x;border-color:#f89406 #f89406 #ad6704;border-color:rgba(0,0,0,0.1) rgba(0,0,0,0.1) rgba(0,0,0,0.25);filter:progid:DXImageTransform.Microsoft.gradient(startColorstr='#fffbb450′,endColorstr='#fff89406′,GradientType=0);filter:progid:DXImageTransform.Microsoft.gradient(enabled=false)}.btn-warning:hover,.btn-warning:focus,.btn-warning:active,.btn-warning.active,.btn-warning.disabled,.btn-warning[disabled]{color:#fff;background-color:#f89406;*background-color:#df8505}.btn-warning:active,.btn-warning.active{background-color:#c67605 9}.btn-danger{color:#fff;text-shadow:0 -1px 0 rgba(0,0,0,0.25);background-color:#da4f49;*background-color:#bd362f;background-image:-moz-linear-gradient(top,#ee5f5b,#bd362f);background-image:-webkit-gradient(linear,0 0,0 100%,from(#ee5f5b),to(#bd362f));background-image:-webkit-linear-gradient(top,#ee5f5b,#bd362f);background-image:-o-linear-gradient(top,#ee5f5b,#bd362f);background-image:linear-gradient(to bottom,#ee5f5b,#bd362f);background-repeat:repeat-x;border-color:#bd362f #bd362f #802420;border-color:rgba(0,0,0,0.1) rgba(0,0,0,0.1) rgba(0,0,0,0.25);filter:progid:DXImageTransform.Microsoft.gradient(startColorstr='#ffee5f5b',endColorstr='#ffbd362f',GradientType=0);filter:progid:DXImageTransform.Microsoft.gradient(enabled=false)}.btn-danger:hover,.btn-danger:focus,.btn-danger:active,.btn-danger.active,.btn-danger.disabled,.btn-danger[disabled]{color:#fff;background-color:#bd362f;*background-color:#a9302a}.btn-danger:active,.btn-danger.active{background-color:#942a25 9}.btn-success{color:#fff;text-shadow:0 -1px 0 rgba(0,0,0,0.25);background-color:#5bb75b;*background-color:#51a351;background-image:-moz-linear-gradient(top,#62c462,#51a351);background-image:-webkit-gradient(linear,0 0,0 100%,from(#62c462),to(#51a351));background-image:-webkit-linear-gradient(top,#62c462,#51a351);background-image:-o-linear-gradient(top,#62c462,#51a351);background-image:linear-gradient(to bottom,#62c462,#51a351);background-repeat:repeat-x;border-color:#51a351 #51a351 #387038;border-color:rgba(0,0,0,0.1) rgba(0,0,0,0.1) rgba(0,0,0,0.25);filter:progid:DXImageTransform.Microsoft.gradient(startColorstr='#ff62c462′,endColorstr='#ff51a351′,GradientType=0);filter:progid:DXImageTransform.Microsoft.gradient(enabled=false)}.btn-success:hover,.btn-success:focus,.btn-success:active,.btn-success.active,.btn-success.disabled,.btn-success[disabled]{color:#fff;background-color:#51a351;*background-color:#499249}.btn-success:active,.btn-success.active{background-color:#408140 9}.btn-info{color:#fff;text-shadow:0 -1px 0 rgba(0,0,0,0.25);background-color:#49afcd;*background-color:#2f96b4;background-image:-moz-linear-gradient(top,#5bc0de,#2f96b4);background-image:-webkit-gradient(linear,0 0,0 100%,from(#5bc0de),to(#2f96b4));background-image:-webkit-linear-gradient(top,#5bc0de,#2f96b4);background-image:-o-linear-gradient(top,#5bc0de,#2f96b4);background-image:linear-gradient(to bottom,#5bc0de,#2f96b4);background-repeat:repeat-x;border-color:#2f96b4 #2f96b4 #1f6377;border-color:rgba(0,0,0,0.1) rgba(0,0,0,0.1) rgba(0,0,0,0.25);filter:progid:DXImageTransform.Microsoft.gradient(startColorstr='#ff5bc0de',endColorstr='#ff2f96b4′,GradientType=0);filter:progid:DXImageTransform.Microsoft.gradient(enabled=false)}.btn-info:hover,.btn-info:focus,.btn-info:active,.btn-info.active,.btn-info.disabled,.btn-info[disabled]{color:#fff;background-color:#2f96b4;*background-color:#2a85a0}.btn-info:active,.btn-info.active{background-color:#24748c 9}.btn-inverse{color:#fff;text-shadow:0 -1px 0 rgba(0,0,0,0.25);background-color:#363636;*background-color:#222;background-image:-moz-linear-gradient(top,#444,#222);background-image:-webkit-gradient(linear,0 0,0 100%,from(#444),to(#222));background-image:-webkit-linear-gradient(top,#444,#222);background-image:-o-linear-gradient(top,#444,#222);background-image:linear-gradient(to bottom,#444,#222);background-repeat:repeat-x;border-color:#222 #222 #000;border-color:rgba(0,0,0,0.1) rgba(0,0,0,0.1) rgba(0,0,0,0.25);filter:progid:DXImageTransform.Microsoft.gradient(startColorstr='#ff444444′,endColorstr='#ff222222′,GradientType=0);filter:progid:DXImageTransform.Microsoft.gradient(enabled=false)}.btn-inverse:hover,.btn-inverse:focus,.btn-inverse:active,.btn-inverse.active,.btn-inverse.disabled,.btn-inverse[disabled]{color:#fff;background-color:#222;*background-color:#151515}.btn-inverse:active,.btn-inverse.active{background-color:#080808 9}button.btn,input[type="submit"].btn{*padding-top:3px;*padding-bottom:3px}button.btn::-moz-focus-inner,input[type="submit"].btn::-moz-focus-inner{padding:0;border:0}button.btn.btn-large,input[type="submit"].btn.btn-large{*padding-top:7px;*padding-bottom:7px}button.btn.btn-small,input[type="submit"].btn.btn-small{*padding-top:3px;*padding-bottom:3px}button.btn.btn-mini,input[type="submit"].btn.btn-mini{*padding-top:1px;*padding-bottom:1px}.btn-link,.btn-link:active,.btn-link[disabled]{background-color:transparent;background-image:none;-webkit-box-shadow:none;-moz-box-shadow:none;box-shadow:none}.btn-link{color:#08c;cursor:pointer;border-color:transparent;-webkit-border-radius:0;-moz-border-radius:0;border-radius:0}.btn-link:hover,.btn-link:focus{color:#005580;text-decoration:underline;background-color:transparent}.btn-link[disabled]:hover,.btn-link[disabled]:focus{color:#333;text-decoration:none}.btn-group{position:relative;display:inline-block;*display:inline;*margin-left:.3em;font-size:0;white-space:nowrap;vertical-align:middle;*zoom:1}.btn-group:first-child{*margin-left:0}.btn-group+.btn-group{margin-left:5px}.btn-toolbar{margin-top:10px;margin-bottom:10px;font-size:0}.btn-toolbar>.btn+.btn,.btn-toolbar>.btn-group+.btn,.btn-toolbar>.btn+.btn-group{margin-left:5px}.btn-group>.btn{position:relative;-webkit-border-radius:0;-moz-border-radius:0;border-radius:0}.btn-group>.btn+.btn{margin-left:-1px}.btn-group>.btn,.btn-group>.dropdown-menu,.btn-group>.popover{font-size:14px}.btn-group>.btn-mini{font-size:10.5px}.btn-group>.btn-small{font-size:11.9px}.btn-group>.btn-large{font-size:17.5px}.btn-group>.btn:first-child{margin-left:0;-webkit-border-bottom-left-radius:4px;border-bottom-left-radius:4px;-webkit-border-top-left-radius:4px;border-top-left-radius:4px;-moz-border-radius-bottomleft:4px;-moz-border-radius-topleft:4px}.btn-group>.btn:last-child,.btn-group>.dropdown-toggle{-webkit-border-top-right-radius:4px;border-top-right-radius:4px;-webkit-border-bottom-right-radius:4px;border-bottom-right-radius:4px;-moz-border-radius-topright:4px;-moz-border-radius-bottomright:4px}.btn-group>.btn.large:first-child{margin-left:0;-webkit-border-bottom-left-radius:6px;border-bottom-left-radius:6px;-webkit-border-top-left-radius:6px;border-top-left-radius:6px;-moz-border-radius-bottomleft:6px;-moz-border-radius-topleft:6px}.btn-group>.btn.large:last-child,.btn-group>.large.dropdown-toggle{-webkit-border-top-right-radius:6px;border-top-right-radius:6px;-webkit-border-bottom-right-radius:6px;border-bottom-right-radius:6px;-moz-border-radius-topright:6px;-moz-border-radius-bottomright:6px}.btn-group>.btn:hover,.btn-group>.btn:focus,.btn-group>.btn:active,.btn-group>.btn.active{z-index:2}.btn-group .dropdown-toggle:active,.btn-group.open .dropdown-toggle{outline:0}.btn-group>.btn+.dropdown-toggle{*padding-top:5px;padding-right:8px;*padding-bottom:5px;padding-left:8px;-webkit-box-shadow:inset 1px 0 0 rgba(255,255,255,0.125),inset 0 1px 0 rgba(255,255,255,0.2),0 1px 2px rgba(0,0,0,0.05);-moz-box-shadow:inset 1px 0 0 rgba(255,255,255,0.125),inset 0 1px 0 rgba(255,255,255,0.2),0 1px 2px rgba(0,0,0,0.05);box-shadow:inset 1px 0 0 rgba(255,255,255,0.125),inset 0 1px 0 rgba(255,255,255,0.2),0 1px 2px rgba(0,0,0,0.05)}.btn-group>.btn-mini+.dropdown-toggle{*padding-top:2px;padding-right:5px;*padding-bottom:2px;padding-left:5px}.btn-group>.btn-small+.dropdown-toggle{*padding-top:5px;*padding-bottom:4px}.btn-group>.btn-large+.dropdown-toggle{*padding-top:7px;padding-right:12px;*padding-bottom:7px;padding-left:12px}.btn-group.open .dropdown-toggle{background-image:none;-webkit-box-shadow:inset 0 2px 4px rgba(0,0,0,0.15),0 1px 2px rgba(0,0,0,0.05);-moz-box-shadow:inset 0 2px 4px rgba(0,0,0,0.15),0 1px 2px rgba(0,0,0,0.05);box-shadow:inset 0 2px 4px rgba(0,0,0,0.15),0 1px 2px rgba(0,0,0,0.05)}.btn-group.open .btn.dropdown-toggle{background-color:#e6e6e6}.btn-group.open .btn-primary.dropdown-toggle{background-color:#04c}.btn-group.open .btn-warning.dropdown-toggle{background-color:#f89406}.btn-group.open .btn-danger.dropdown-toggle{background-color:#bd362f}.btn-group.open .btn-success.dropdown-toggle{background-color:#51a351}.btn-group.open .btn-info.dropdown-toggle{background-color:#2f96b4}.btn-group.open .btn-inverse.dropdown-toggle{background-color:#222}.btn .caret{margin-top:8px;margin-left:0}.btn-large .caret{margin-top:6px}.btn-large .caret{border-top-width:5px;border-right-width:5px;border-left-width:5px}.btn-mini .caret,.btn-small .caret{margin-top:8px}.dropup .btn-large .caret{border-bottom-width:5px}.btn-primary .caret,.btn-warning .caret,.btn-danger .caret,.btn-info .caret,.btn-success .caret,.btn-inverse .caret{border-top-color:#fff;border-bottom-color:#fff}.btn-group-vertical{display:inline-block;*display:inline;*zoom:1}.btn-group-vertical>.btn{display:block;float:none;max-width:100%;-webkit-border-radius:0;-moz-border-radius:0;border-radius:0}.btn-group-vertical>.btn+.btn{margin-top:-1px;margin-left:0}.btn-group-vertical>.btn:first-child{-webkit-border-radius:4px 4px 0 0;-moz-border-radius:4px 4px 0 0;border-radius:4px 4px 0 0}.btn-group-vertical>.btn:last-child{-webkit-border-radius:0 0 4px 4px;-moz-border-radius:0 0 4px 4px;border-radius:0 0 4px 4px}.btn-group-vertical>.btn-large:first-child{-webkit-border-radius:6px 6px 0 0;-moz-border-radius:6px 6px 0 0;border-radius:6px 6px 0 0}.btn-group-vertical>.btn-large:last-child{-webkit-border-radius:0 0 6px 6px;-moz-border-radius:0 0 6px 6px;border-radius:0 0 6px 6px}.alert{padding:8px 35px 8px 14px;margin-bottom:20px;text-shadow:0 1px 0 rgba(255,255,255,0.5);background-color:#fcf8e3;border:1px solid #fbeed5;-webkit-border-radius:4px;-moz-border-radius:4px;border-radius:4px}.alert,.alert h4{color:#c09853}.alert h4{margin:0}.alert .close{position:relative;top:-2px;right:-21px;line-height:20px}.alert-success{color:#468847;background-color:#dff0d8;border-color:#d6e9c6}.alert-success h4{color:#468847}.alert-danger,.alert-error{color:#b94a48;background-color:#f2dede;border-color:#eed3d7}.alert-danger h4,.alert-error h4{color:#b94a48}.alert-info{color:#3a87ad;background-color:#d9edf7;border-color:#bce8f1}.alert-info h4{color:#3a87ad}.alert-block{padding-top:14px;padding-bottom:14px}.alert-block>p,.alert-block>ul{margin-bottom:0}.alert-block p+p{margin-top:5px}.nav{margin-bottom:20px;margin-left:0;list-style:none}.nav>li>a{display:block}.nav>li>a:hover,.nav>li>a:focus{text-decoration:none;background-color:#eee}.nav>li>a>img{max-width:none}.nav>.pull-right{float:right}.nav-header{display:block;padding:3px 15px;font-size:11px;font-weight:bold;line-height:20px;color:#999;text-shadow:0 1px 0 rgba(255,255,255,0.5);text-transform:uppercase}.nav li+.nav-header{margin-top:9px}.nav-list{padding-right:15px;padding-left:15px;margin-bottom:0}.nav-list>li>a,.nav-list .nav-header{margin-right:-15px;margin-left:-15px;text-shadow:0 1px 0 rgba(255,255,255,0.5)}.nav-list>li>a{padding:3px 15px}.nav-list>.active>a,.nav-list>.active>a:hover,.nav-list>.active>a:focus{color:#fff;text-shadow:0 -1px 0 rgba(0,0,0,0.2);background-color:#08c}.nav-list [class^="icon-"],.nav-list [class*=" icon-"]{margin-right:2px}.nav-list .divider{*width:100%;height:1px;margin:9px 1px;*margin:-5px 0 5px;overflow:hidden;background-color:#e5e5e5;border-bottom:1px solid #fff}.nav-tabs,.nav-pills{*zoom:1}.nav-tabs:before,.nav-pills:before,.nav-tabs:after,.nav-pills:after{display:table;line-height:0;content:""}.nav-tabs:after,.nav-pills:after{clear:both}.nav-tabs>li,.nav-pills>li{float:left}.nav-tabs>li>a,.nav-pills>li>a{padding-right:12px;padding-left:12px;margin-right:2px;line-height:14px}.nav-tabs{border-bottom:1px solid #ddd}.nav-tabs>li{margin-bottom:-1px}.nav-tabs>li>a{padding-top:8px;padding-bottom:8px;line-height:20px;border:1px solid transparent;-webkit-border-radius:4px 4px 0 0;-moz-border-radius:4px 4px 0 0;border-radius:4px 4px 0 0}.nav-tabs>li>a:hover,.nav-tabs>li>a:focus{border-color:#eee #eee #ddd}.nav-tabs>.active>a,.nav-tabs>.active>a:hover,.nav-tabs>.active>a:focus{color:#555;cursor:default;background-color:#fff;border:1px solid #ddd;border-bottom-color:transparent}.nav-pills>li>a{padding-top:8px;padding-bottom:8px;margin-top:2px;margin-bottom:2px;-webkit-border-radius:5px;-moz-border-radius:5px;border-radius:5px}.nav-pills>.active>a,.nav-pills>.active>a:hover,.nav-pills>.active>a:focus{color:#fff;background-color:#08c}.nav-stacked>li{float:none}.nav-stacked>li>a{margin-right:0}.nav-tabs.nav-stacked{border-bottom:0}.nav-tabs.nav-stacked>li>a{border:1px solid #ddd;-webkit-border-radius:0;-moz-border-radius:0;border-radius:0}.nav-tabs.nav-stacked>li:first-child>a{-webkit-border-top-right-radius:4px;border-top-right-radius:4px;-webkit-border-top-left-radius:4px;border-top-left-radius:4px;-moz-border-radius-topright:4px;-moz-border-radius-topleft:4px}.nav-tabs.nav-stacked>li:last-child>a{-webkit-border-bottom-right-radius:4px;border-bottom-right-radius:4px;-webkit-border-bottom-left-radius:4px;border-bottom-left-radius:4px;-moz-border-radius-bottomright:4px;-moz-border-radius-bottomleft:4px}.nav-tabs.nav-stacked>li>a:hover,.nav-tabs.nav-stacked>li>a:focus{z-index:2;border-color:#ddd}.nav-pills.nav-stacked>li>a{margin-bottom:3px}.nav-pills.nav-stacked>li:last-child>a{margin-bottom:1px}.nav-tabs .dropdown-menu{-webkit-border-radius:0 0 6px 6px;-moz-border-radius:0 0 6px 6px;border-radius:0 0 6px 6px}.nav-pills .dropdown-menu{-webkit-border-radius:6px;-moz-border-radius:6px;border-radius:6px}.nav .dropdown-toggle .caret{margin-top:6px;border-top-color:#08c;border-bottom-color:#08c}.nav .dropdown-toggle:hover .caret,.nav .dropdown-toggle:focus .caret{border-top-color:#005580;border-bottom-color:#005580}.nav-tabs .dropdown-toggle .caret{margin-top:8px}.nav .active .dropdown-toggle .caret{border-top-color:#fff;border-bottom-color:#fff}.nav-tabs .active .dropdown-toggle .caret{border-top-color:#555;border-bottom-color:#555}.nav>.dropdown.active>a:hover,.nav>.dropdown.active>a:focus{cursor:pointer}.nav-tabs .open .dropdown-toggle,.nav-pills .open .dropdown-toggle,.nav>li.dropdown.open.active>a:hover,.nav>li.dropdown.open.active>a:focus{color:#fff;background-color:#999;border-color:#999}.nav li.dropdown.open .caret,.nav li.dropdown.open.active .caret,.nav li.dropdown.open a:hover .caret,.nav li.dropdown.open a:focus .caret{border-top-color:#fff;border-bottom-color:#fff;opacity:1;filter:alpha(opacity=100)}.tabs-stacked .open>a:hover,.tabs-stacked .open>a:focus{border-color:#999}.tabbable{*zoom:1}.tabbable:before,.tabbable:after{display:table;line-height:0;content:""}.tabbable:after{clear:both}.tab-content{overflow:auto}.tabs-below>.nav-tabs,.tabs-right>.nav-tabs,.tabs-left>.nav-tabs{border-bottom:0}.tab-content>.tab-pane,.pill-content>.pill-pane{display:none}.tab-content>.active,.pill-content>.active{display:block}.tabs-below>.nav-tabs{border-top:1px solid #ddd}.tabs-below>.nav-tabs>li{margin-top:-1px;margin-bottom:0}.tabs-below>.nav-tabs>li>a{-webkit-border-radius:0 0 4px 4px;-moz-border-radius:0 0 4px 4px;border-radius:0 0 4px 4px}.tabs-below>.nav-tabs>li>a:hover,.tabs-below>.nav-tabs>li>a:focus{border-top-color:#ddd;border-bottom-color:transparent}.tabs-below>.nav-tabs>.active>a,.tabs-below>.nav-tabs>.active>a:hover,.tabs-below>.nav-tabs>.active>a:focus{border-color:transparent #ddd #ddd #ddd}.tabs-left>.nav-tabs>li,.tabs-right>.nav-tabs>li{float:none}.tabs-left>.nav-tabs>li>a,.tabs-right>.nav-tabs>li>a{min-width:74px;margin-right:0;margin-bottom:3px}.tabs-left>.nav-tabs{float:left;margin-right:19px;border-right:1px solid #ddd}.tabs-left>.nav-tabs>li>a{margin-right:-1px;-webkit-border-radius:4px 0 0 4px;-moz-border-radius:4px 0 0 4px;border-radius:4px 0 0 4px}.tabs-left>.nav-tabs>li>a:hover,.tabs-left>.nav-tabs>li>a:focus{border-color:#eee #ddd #eee #eee}.tabs-left>.nav-tabs .active>a,.tabs-left>.nav-tabs .active>a:hover,.tabs-left>.nav-tabs .active>a:focus{border-color:#ddd transparent #ddd #ddd;*border-right-color:#fff}.tabs-right>.nav-tabs{float:right;margin-left:19px;border-left:1px solid #ddd}.tabs-right>.nav-tabs>li>a{margin-left:-1px;-webkit-border-radius:0 4px 4px 0;-moz-border-radius:0 4px 4px 0;border-radius:0 4px 4px 0}.tabs-right>.nav-tabs>li>a:hover,.tabs-right>.nav-tabs>li>a:focus{border-color:#eee #eee #eee #ddd}.tabs-right>.nav-tabs .active>a,.tabs-right>.nav-tabs .active>a:hover,.tabs-right>.nav-tabs .active>a:focus{border-color:#ddd #ddd #ddd transparent;*border-left-color:#fff}.nav>.disabled>a{color:#999}.nav>.disabled>a:hover,.nav>.disabled>a:focus{text-decoration:none;cursor:default;background-color:transparent}.navbar{*position:relative;*z-index:2;margin-bottom:20px;overflow:visible}.navbar-inner{min-height:40px;padding-right:20px;padding-left:20px;background-color:#fafafa;background-image:-moz-linear-gradient(top,#fff,#f2f2f2);background-image:-webkit-gradient(linear,0 0,0 100%,from(#fff),to(#f2f2f2));background-image:-webkit-linear-gradient(top,#fff,#f2f2f2);background-image:-o-linear-gradient(top,#fff,#f2f2f2);background-image:linear-gradient(to bottom,#fff,#f2f2f2);background-repeat:repeat-x;border:1px solid #d4d4d4;-webkit-border-radius:4px;-moz-border-radius:4px;border-radius:4px;filter:progid:DXImageTransform.Microsoft.gradient(startColorstr='#ffffffff',endColorstr='#fff2f2f2′,GradientType=0);*zoom:1;-webkit-box-shadow:0 1px 4px rgba(0,0,0,0.065);-moz-box-shadow:0 1px 4px rgba(0,0,0,0.065);box-shadow:0 1px 4px rgba(0,0,0,0.065)}.navbar-inner:before,.navbar-inner:after{display:table;line-height:0;content:""}.navbar-inner:after{clear:both}.navbar .container{width:auto}.nav-collapse.collapse{height:auto;overflow:visible}.navbar .brand{display:block;float:left;padding:10px 20px 10px;margin-left:-20px;font-size:20px;font-weight:200;color:#777;text-shadow:0 1px 0 #fff}.navbar .brand:hover,.navbar .brand:focus{text-decoration:none}.navbar-text{margin-bottom:0;line-height:40px;color:#777}.navbar-link{color:#777}.navbar-link:hover,.navbar-link:focus{color:#333}.navbar .divider-vertical{height:40px;margin:0 9px;border-right:1px solid #fff;border-left:1px solid #f2f2f2}.navbar .btn,.navbar .btn-group{margin-top:5px}.navbar .btn-group .btn,.navbar .input-prepend .btn,.navbar .input-append .btn,.navbar .input-prepend .btn-group,.navbar .input-append .btn-group{margin-top:0}.navbar-form{margin-bottom:0;*zoom:1}.navbar-form:before,.navbar-form:after{display:table;line-height:0;content:""}.navbar-form:after{clear:both}.navbar-form input,.navbar-form select,.navbar-form .radio,.navbar-form .checkbox{margin-top:5px}.navbar-form input,.navbar-form select,.navbar-form .btn{display:inline-block;margin-bottom:0}.navbar-form input[type="image"],.navbar-form input[type="checkbox"],.navbar-form input[type="radio"]{margin-top:3px}.navbar-form .input-append,.navbar-form .input-prepend{margin-top:5px;white-space:nowrap}.navbar-form .input-append input,.navbar-form .input-prepend input{margin-top:0}.navbar-search{position:relative;float:left;margin-top:5px;margin-bottom:0}.navbar-search .search-query{padding:4px 14px;margin-bottom:0;font-family:"Helvetica Neue",Helvetica,Arial,sans-serif;font-size:13px;font-weight:normal;line-height:1;-webkit-border-radius:15px;-moz-border-radius:15px;border-radius:15px}.navbar-static-top{position:static;margin-bottom:0}.navbar-static-top .navbar-inner{-webkit-border-radius:0;-moz-border-radius:0;border-radius:0}.navbar-fixed-top,.navbar-fixed-bottom{position:fixed;right:0;left:0;z-index:1030;margin-bottom:0}.navbar-fixed-top .navbar-inner,.navbar-static-top .navbar-inner{border-width:0 0 1px}.navbar-fixed-bottom .navbar-inner{border-width:1px 0 0}.navbar-fixed-top .navbar-inner,.navbar-fixed-bottom .navbar-inner{padding-right:0;padding-left:0;-webkit-border-radius:0;-moz-border-radius:0;border-radius:0}.navbar-static-top .container,.navbar-fixed-top .container,.navbar-fixed-bottom .container{width:940px}.navbar-fixed-top{top:0}.navbar-fixed-top .navbar-inner,.navbar-static-top .navbar-inner{-webkit-box-shadow:0 1px 10px rgba(0,0,0,0.1);-moz-box-shadow:0 1px 10px rgba(0,0,0,0.1);box-shadow:0 1px 10px rgba(0,0,0,0.1)}.navbar-fixed-bottom{bottom:0}.navbar-fixed-bottom .navbar-inner{-webkit-box-shadow:0 -1px 10px rgba(0,0,0,0.1);-moz-box-shadow:0 -1px 10px rgba(0,0,0,0.1);box-shadow:0 -1px 10px rgba(0,0,0,0.1)}.navbar .nav{position:relative;left:0;display:block;float:left;margin:0 10px 0 0}.navbar .nav.pull-right{float:right;margin-right:0}.navbar .nav>li{float:left}.navbar .nav>li>a{float:none;padding:10px 15px 10px;color:#777;text-decoration:none;text-shadow:0 1px 0 #fff}.navbar .nav .dropdown-toggle .caret{margin-top:8px}.navbar .nav>li>a:focus,.navbar .nav>li>a:hover{color:#333;text-decoration:none;background-color:transparent}.navbar .nav>.active>a,.navbar .nav>.active>a:hover,.navbar .nav>.active>a:focus{color:#555;text-decoration:none;background-color:#e5e5e5;-webkit-box-shadow:inset 0 3px 8px rgba(0,0,0,0.125);-moz-box-shadow:inset 0 3px 8px rgba(0,0,0,0.125);box-shadow:inset 0 3px 8px rgba(0,0,0,0.125)}.navbar .btn-navbar{display:none;float:right;padding:7px 10px;margin-right:5px;margin-left:5px;color:#fff;text-shadow:0 -1px 0 rgba(0,0,0,0.25);background-color:#ededed;*background-color:#e5e5e5;background-image:-moz-linear-gradient(top,#f2f2f2,#e5e5e5);background-image:-webkit-gradient(linear,0 0,0 100%,from(#f2f2f2),to(#e5e5e5));background-image:-webkit-linear-gradient(top,#f2f2f2,#e5e5e5);background-image:-o-linear-gradient(top,#f2f2f2,#e5e5e5);background-image:linear-gradient(to bottom,#f2f2f2,#e5e5e5);background-repeat:repeat-x;border-color:#e5e5e5 #e5e5e5 #bfbfbf;border-color:rgba(0,0,0,0.1) rgba(0,0,0,0.1) rgba(0,0,0,0.25);filter:progid:DXImageTransform.Microsoft.gradient(startColorstr='#fff2f2f2′,endColorstr='#ffe5e5e5′,GradientType=0);filter:progid:DXImageTransform.Microsoft.gradient(enabled=false);-webkit-box-shadow:inset 0 1px 0 rgba(255,255,255,0.1),0 1px 0 rgba(255,255,255,0.075);-moz-box-shadow:inset 0 1px 0 rgba(255,255,255,0.1),0 1px 0 rgba(255,255,255,0.075);box-shadow:inset 0 1px 0 rgba(255,255,255,0.1),0 1px 0 rgba(255,255,255,0.075)}.navbar .btn-navbar:hover,.navbar .btn-navbar:focus,.navbar .btn-navbar:active,.navbar .btn-navbar.active,.navbar .btn-navbar.disabled,.navbar .btn-navbar[disabled]{color:#fff;background-color:#e5e5e5;*background-color:#d9d9d9}.navbar .btn-navbar:active,.navbar .btn-navbar.active{background-color:#ccc 9}.navbar .btn-navbar .icon-bar{display:block;width:18px;height:2px;background-color:#f5f5f5;-webkit-border-radius:1px;-moz-border-radius:1px;border-radius:1px;-webkit-box-shadow:0 1px 0 rgba(0,0,0,0.25);-moz-box-shadow:0 1px 0 rgba(0,0,0,0.25);box-shadow:0 1px 0 rgba(0,0,0,0.25)}.btn-navbar .icon-bar+.icon-bar{margin-top:3px}.navbar .nav>li>.dropdown-menu:before{position:absolute;top:-7px;left:9px;display:inline-block;border-right:7px solid transparent;border-bottom:7px solid #ccc;border-left:7px solid transparent;border-bottom-color:rgba(0,0,0,0.2);content:"}.navbar .nav>li>.dropdown-menu:after{position:absolute;top:-6px;left:10px;display:inline-block;border-right:6px solid transparent;border-bottom:6px solid #fff;border-left:6px solid transparent;content:"}.navbar-fixed-bottom .nav>li>.dropdown-menu:before{top:auto;bottom:-7px;border-top:7px solid #ccc;border-bottom:0;border-top-color:rgba(0,0,0,0.2)}.navbar-fixed-bottom .nav>li>.dropdown-menu:after{top:auto;bottom:-6px;border-top:6px solid #fff;border-bottom:0}.navbar .nav li.dropdown>a:hover .caret,.navbar .nav li.dropdown>a:focus .caret{border-top-color:#333;border-bottom-color:#333}.navbar .nav li.dropdown.open>.dropdown-toggle,.navbar .nav li.dropdown.active>.dropdown-toggle,.navbar .nav li.dropdown.open.active>.dropdown-toggle{color:#555;background-color:#e5e5e5}.navbar .nav li.dropdown>.dropdown-toggle .caret{border-top-color:#777;border-bottom-color:#777}.navbar .nav li.dropdown.open>.dropdown-toggle .caret,.navbar .nav li.dropdown.active>.dropdown-toggle .caret,.navbar .nav li.dropdown.open.active>.dropdown-toggle .caret{border-top-color:#555;border-bottom-color:#555}.navbar .pull-right>li>.dropdown-menu,.navbar .nav>li>.dropdown-menu.pull-right{right:0;left:auto}.navbar .pull-right>li>.dropdown-menu:before,.navbar .nav>li>.dropdown-menu.pull-right:before{right:12px;left:auto}.navbar .pull-right>li>.dropdown-menu:after,.navbar .nav>li>.dropdown-menu.pull-right:after{right:13px;left:auto}.navbar .pull-right>li>.dropdown-menu .dropdown-menu,.navbar .nav>li>.dropdown-menu.pull-right .dropdown-menu{right:100%;left:auto;margin-right:-1px;margin-left:0;-webkit-border-radius:6px 0 6px 6px;-moz-border-radius:6px 0 6px 6px;border-radius:6px 0 6px 6px}.navbar-inverse .navbar-inner{background-color:#1b1b1b;background-image:-moz-linear-gradient(top,#222,#111);background-image:-webkit-gradient(linear,0 0,0 100%,from(#222),to(#111));background-image:-webkit-linear-gradient(top,#222,#111);background-image:-o-linear-gradient(top,#222,#111);background-image:linear-gradient(to bottom,#222,#111);background-repeat:repeat-x;border-color:#252525;filter:progid:DXImageTransform.Microsoft.gradient(startColorstr='#ff222222′,endColorstr='#ff111111′,GradientType=0)}.navbar-inverse .brand,.navbar-inverse .nav>li>a{color:#999;text-shadow:0 -1px 0 rgba(0,0,0,0.25)}.navbar-inverse .brand:hover,.navbar-inverse .nav>li>a:hover,.navbar-inverse .brand:focus,.navbar-inverse .nav>li>a:focus{color:#fff}.navbar-inverse .brand{color:#999}.navbar-inverse .navbar-text{color:#999}.navbar-inverse .nav>li>a:focus,.navbar-inverse .nav>li>a:hover{color:#fff;background-color:transparent}.navbar-inverse .nav .active>a,.navbar-inverse .nav .active>a:hover,.navbar-inverse .nav .active>a:focus{color:#fff;background-color:#111}.navbar-inverse .navbar-link{color:#999}.navbar-inverse .navbar-link:hover,.navbar-inverse .navbar-link:focus{color:#fff}.navbar-inverse .divider-vertical{border-right-color:#222;border-left-color:#111}.navbar-inverse .nav li.dropdown.open>.dropdown-toggle,.navbar-inverse .nav li.dropdown.active>.dropdown-toggle,.navbar-inverse .nav li.dropdown.open.active>.dropdown-toggle{color:#fff;background-color:#111}.navbar-inverse .nav li.dropdown>a:hover .caret,.navbar-inverse .nav li.dropdown>a:focus .caret{border-top-color:#fff;border-bottom-color:#fff}.navbar-inverse .nav li.dropdown>.dropdown-toggle .caret{border-top-color:#999;border-bottom-color:#999}.navbar-inverse .nav li.dropdown.open>.dropdown-toggle .caret,.navbar-inverse .nav li.dropdown.active>.dropdown-toggle .caret,.navbar-inverse .nav li.dropdown.open.active>.dropdown-toggle .caret{border-top-color:#fff;border-bottom-color:#fff}.navbar-inverse .navbar-search .search-query{color:#fff;background-color:#515151;border-color:#111;-webkit-box-shadow:inset 0 1px 2px rgba(0,0,0,0.1),0 1px 0 rgba(255,255,255,0.15);-moz-box-shadow:inset 0 1px 2px rgba(0,0,0,0.1),0 1px 0 rgba(255,255,255,0.15);box-shadow:inset 0 1px 2px rgba(0,0,0,0.1),0 1px 0 rgba(255,255,255,0.15);-webkit-transition:none;-moz-transition:none;-o-transition:none;transition:none}.navbar-inverse .navbar-search .search-query:-moz-placeholder{color:#ccc}.navbar-inverse .navbar-search .search-query:-ms-input-placeholder{color:#ccc}.navbar-inverse .navbar-search .search-query::-webkit-input-placeholder{color:#ccc}.navbar-inverse .navbar-search .search-query:focus,.navbar-inverse .navbar-search .search-query.focused{padding:5px 15px;color:#333;text-shadow:0 1px 0 #fff;background-color:#fff;border:0;outline:0;-webkit-box-shadow:0 0 3px rgba(0,0,0,0.15);-moz-box-shadow:0 0 3px rgba(0,0,0,0.15);box-shadow:0 0 3px rgba(0,0,0,0.15)}.navbar-inverse .btn-navbar{color:#fff;text-shadow:0 -1px 0 rgba(0,0,0,0.25);background-color:#0e0e0e;*background-color:#040404;background-image:-moz-linear-gradient(top,#151515,#040404);background-image:-webkit-gradient(linear,0 0,0 100%,from(#151515),to(#040404));background-image:-webkit-linear-gradient(top,#151515,#040404);background-image:-o-linear-gradient(top,#151515,#040404);background-image:linear-gradient(to bottom,#151515,#040404);background-repeat:repeat-x;border-color:#040404 #040404 #000;border-color:rgba(0,0,0,0.1) rgba(0,0,0,0.1) rgba(0,0,0,0.25);filter:progid:DXImageTransform.Microsoft.gradient(startColorstr='#ff151515′,endColorstr='#ff040404′,GradientType=0);filter:progid:DXImageTransform.Microsoft.gradient(enabled=false)}.navbar-inverse .btn-navbar:hover,.navbar-inverse .btn-navbar:focus,.navbar-inverse .btn-navbar:active,.navbar-inverse .btn-navbar.active,.navbar-inverse .btn-navbar.disabled,.navbar-inverse .btn-navbar[disabled]{color:#fff;background-color:#040404;*background-color:#000}.navbar-inverse .btn-navbar:active,.navbar-inverse .btn-navbar.active{background-color:#000 9}.breadcrumb{padding:8px 15px;margin:0 0 20px;list-style:none;background-color:#f5f5f5;-webkit-border-radius:4px;-moz-border-radius:4px;border-radius:4px}.breadcrumb>li{display:inline-block;*display:inline;text-shadow:0 1px 0 #fff;*zoom:1}.breadcrumb>li>.divider{padding:0 5px;color:#ccc}.breadcrumb>.active{color:#999}.pagination{margin:20px 0}.pagination ul{display:inline-block;*display:inline;margin-bottom:0;margin-left:0;-webkit-border-radius:4px;-moz-border-radius:4px;border-radius:4px;*zoom:1;-webkit-box-shadow:0 1px 2px rgba(0,0,0,0.05);-moz-box-shadow:0 1px 2px rgba(0,0,0,0.05);box-shadow:0 1px 2px rgba(0,0,0,0.05)}.pagination ul>li{display:inline}.pagination ul>li>a,.pagination ul>li>span{float:left;padding:4px 12px;line-height:20px;text-decoration:none;background-color:#fff;border:1px solid #ddd;border-left-width:0}.pagination ul>li>a:hover,.pagination ul>li>a:focus,.pagination ul>.active>a,.pagination ul>.active>span{background-color:#f5f5f5}.pagination ul>.active>a,.pagination ul>.active>span{color:#999;cursor:default}.pagination ul>.disabled>span,.pagination ul>.disabled>a,.pagination ul>.disabled>a:hover,.pagination ul>.disabled>a:focus{color:#999;cursor:default;background-color:transparent}.pagination ul>li:first-child>a,.pagination ul>li:first-child>span{border-left-width:1px;-webkit-border-bottom-left-radius:4px;border-bottom-left-radius:4px;-webkit-border-top-left-radius:4px;border-top-left-radius:4px;-moz-border-radius-bottomleft:4px;-moz-border-radius-topleft:4px}.pagination ul>li:last-child>a,.pagination ul>li:last-child>span{-webkit-border-top-right-radius:4px;border-top-right-radius:4px;-webkit-border-bottom-right-radius:4px;border-bottom-right-radius:4px;-moz-border-radius-topright:4px;-moz-border-radius-bottomright:4px}.pagination-centered{text-align:center}.pagination-right{text-align:right}.pagination-large ul>li>a,.pagination-large ul>li>span{padding:11px 19px;font-size:17.5px}.pagination-large ul>li:first-child>a,.pagination-large ul>li:first-child>span{-webkit-border-bottom-left-radius:6px;border-bottom-left-radius:6px;-webkit-border-top-left-radius:6px;border-top-left-radius:6px;-moz-border-radius-bottomleft:6px;-moz-border-radius-topleft:6px}.pagination-large ul>li:last-child>a,.pagination-large ul>li:last-child>span{-webkit-border-top-right-radius:6px;border-top-right-radius:6px;-webkit-border-bottom-right-radius:6px;border-bottom-right-radius:6px;-moz-border-radius-topright:6px;-moz-border-radius-bottomright:6px}.pagination-mini ul>li:first-child>a,.pagination-small ul>li:first-child>a,.pagination-mini ul>li:first-child>span,.pagination-small ul>li:first-child>span{-webkit-border-bottom-left-radius:3px;border-bottom-left-radius:3px;-webkit-border-top-left-radius:3px;border-top-left-radius:3px;-moz-border-radius-bottomleft:3px;-moz-border-radius-topleft:3px}.pagination-mini ul>li:last-child>a,.pagination-small ul>li:last-child>a,.pagination-mini ul>li:last-child>span,.pagination-small ul>li:last-child>span{-webkit-border-top-right-radius:3px;border-top-right-radius:3px;-webkit-border-bottom-right-radius:3px;border-bottom-right-radius:3px;-moz-border-radius-topright:3px;-moz-border-radius-bottomright:3px}.pagination-small ul>li>a,.pagination-small ul>li>span{padding:2px 10px;font-size:11.9px}.pagination-mini ul>li>a,.pagination-mini ul>li>span{padding:0 6px;font-size:10.5px}.pager{margin:20px 0;text-align:center;list-style:none;*zoom:1}.pager:before,.pager:after{display:table;line-height:0;content:""}.pager:after{clear:both}.pager li{display:inline}.pager li>a,.pager li>span{display:inline-block;padding:5px 14px;background-color:#fff;border:1px solid #ddd;-webkit-border-radius:15px;-moz-border-radius:15px;border-radius:15px}.pager li>a:hover,.pager li>a:focus{text-decoration:none;background-color:#f5f5f5}.pager .next>a,.pager .next>span{float:right}.pager .previous>a,.pager .previous>span{float:left}.pager .disabled>a,.pager .disabled>a:hover,.pager .disabled>a:focus,.pager .disabled>span{color:#999;cursor:default;background-color:#fff}.modal-backdrop{position:fixed;top:0;right:0;bottom:0;left:0;z-index:1040;background-color:#000}.modal-backdrop.fade{opacity:0}.modal-backdrop,.modal-backdrop.fade.in{opacity:.8;filter:alpha(opacity=80)}.modal{position:fixed;top:10%;left:50%;z-index:1050;width:560px;margin-left:-280px;background-color:#fff;border:1px solid #999;border:1px solid rgba(0,0,0,0.3);*border:1px solid #999;-webkit-border-radius:6px;-moz-border-radius:6px;border-radius:6px;outline:0;-webkit-box-shadow:0 3px 7px rgba(0,0,0,0.3);-moz-box-shadow:0 3px 7px rgba(0,0,0,0.3);box-shadow:0 3px 7px rgba(0,0,0,0.3);-webkit-background-clip:padding-box;-moz-background-clip:padding-box;background-clip:padding-box}.modal.fade{top:-25%;-webkit-transition:opacity .3s linear,top .3s ease-out;-moz-transition:opacity .3s linear,top .3s ease-out;-o-transition:opacity .3s linear,top .3s ease-out;transition:opacity .3s linear,top .3s ease-out}.modal.fade.in{top:10%}.modal-header{padding:9px 15px;border-bottom:1px solid #eee}.modal-header .close{margin-top:2px}.modal-header h3{margin:0;line-height:30px}.modal-body{position:relative;max-height:400px;padding:15px;overflow-y:auto}.modal-form{margin-bottom:0}.modal-footer{padding:14px 15px 15px;margin-bottom:0;text-align:right;background-color:#f5f5f5;border-top:1px solid #ddd;-webkit-border-radius:0 0 6px 6px;-moz-border-radius:0 0 6px 6px;border-radius:0 0 6px 6px;*zoom:1;-webkit-box-shadow:inset 0 1px 0 #fff;-moz-box-shadow:inset 0 1px 0 #fff;box-shadow:inset 0 1px 0 #fff}.modal-footer:before,.modal-footer:after{display:table;line-height:0;content:""}.modal-footer:after{clear:both}.modal-footer .btn+.btn{margin-bottom:0;margin-left:5px}.modal-footer .btn-group .btn+.btn{margin-left:-1px}.modal-footer .btn-block+.btn-block{margin-left:0}.tooltip{position:absolute;z-index:1030;display:block;font-size:11px;line-height:1.4;opacity:0;filter:alpha(opacity=0);visibility:visible}.tooltip.in{opacity:.8;filter:alpha(opacity=80)}.tooltip.top{padding:5px 0;margin-top:-3px}.tooltip.right{padding:0 5px;margin-left:3px}.tooltip.bottom{padding:5px 0;margin-top:3px}.tooltip.left{padding:0 5px;margin-left:-3px}.tooltip-inner{max-width:200px;padding:8px;color:#fff;text-align:center;text-decoration:none;background-color:#000;-webkit-border-radius:4px;-moz-border-radius:4px;border-radius:4px}.tooltip-arrow{position:absolute;width:0;height:0;border-color:transparent;border-style:solid}.tooltip.top .tooltip-arrow{bottom:0;left:50%;margin-left:-5px;border-top-color:#000;border-width:5px 5px 0}.tooltip.right .tooltip-arrow{top:50%;left:0;margin-top:-5px;border-right-color:#000;border-width:5px 5px 5px 0}.tooltip.left .tooltip-arrow{top:50%;right:0;margin-top:-5px;border-left-color:#000;border-width:5px 0 5px 5px}.tooltip.bottom .tooltip-arrow{top:0;left:50%;margin-left:-5px;border-bottom-color:#000;border-width:0 5px 5px}.popover{position:absolute;top:0;left:0;z-index:1010;display:none;max-width:276px;padding:1px;text-align:left;white-space:normal;background-color:#fff;border:1px solid #ccc;border:1px solid rgba(0,0,0,0.2);-webkit-border-radius:6px;-moz-border-radius:6px;border-radius:6px;-webkit-box-shadow:0 5px 10px rgba(0,0,0,0.2);-moz-box-shadow:0 5px 10px rgba(0,0,0,0.2);box-shadow:0 5px 10px rgba(0,0,0,0.2);-webkit-background-clip:padding-box;-moz-background-clip:padding;background-clip:padding-box}.popover.top{margin-top:-10px}.popover.right{margin-left:10px}.popover.bottom{margin-top:10px}.popover.left{margin-left:-10px}.popover-title{padding:8px 14px;margin:0;font-size:14px;font-weight:normal;line-height:18px;background-color:#f7f7f7;border-bottom:1px solid #ebebeb;-webkit-border-radius:5px 5px 0 0;-moz-border-radius:5px 5px 0 0;border-radius:5px 5px 0 0}.popover-title:empty{display:none}.popover-content{padding:9px 14px}.popover .arrow,.popover .arrow:after{position:absolute;display:block;width:0;height:0;border-color:transparent;border-style:solid}.popover .arrow{border-width:11px}.popover .arrow:after{border-width:10px;content:""}.popover.top .arrow{bottom:-11px;left:50%;margin-left:-11px;border-top-color:#999;border-top-color:rgba(0,0,0,0.25);border-bottom-width:0}.popover.top .arrow:after{bottom:1px;margin-left:-10px;border-top-color:#fff;border-bottom-width:0}.popover.right .arrow{top:50%;left:-11px;margin-top:-11px;border-right-color:#999;border-right-color:rgba(0,0,0,0.25);border-left-width:0}.popover.right .arrow:after{bottom:-10px;left:1px;border-right-color:#fff;border-left-width:0}.popover.bottom .arrow{top:-11px;left:50%;margin-left:-11px;border-bottom-color:#999;border-bottom-color:rgba(0,0,0,0.25);border-top-width:0}.popover.bottom .arrow:after{top:1px;margin-left:-10px;border-bottom-color:#fff;border-top-width:0}.popover.left .arrow{top:50%;right:-11px;margin-top:-11px;border-left-color:#999;border-left-color:rgba(0,0,0,0.25);border-right-width:0}.popover.left .arrow:after{right:1px;bottom:-10px;border-left-color:#fff;border-right-width:0}.thumbnails{margin-left:-20px;list-style:none;*zoom:1}.thumbnails:before,.thumbnails:after{display:table;line-height:0;content:""}.thumbnails:after{clear:both}.row-fluid .thumbnails{margin-left:0}.thumbnails>li{float:left;margin-bottom:20px;margin-left:20px}.thumbnail{display:block;padding:4px;line-height:20px;border:1px solid #ddd;-webkit-border-radius:4px;-moz-border-radius:4px;border-radius:4px;-webkit-box-shadow:0 1px 3px rgba(0,0,0,0.055);-moz-box-shadow:0 1px 3px rgba(0,0,0,0.055);box-shadow:0 1px 3px rgba(0,0,0,0.055);-webkit-transition:all .2s ease-in-out;-moz-transition:all .2s ease-in-out;-o-transition:all .2s ease-in-out;transition:all .2s ease-in-out}a.thumbnail:hover,a.thumbnail:focus{border-color:#08c;-webkit-box-shadow:0 1px 4px rgba(0,105,214,0.25);-moz-box-shadow:0 1px 4px rgba(0,105,214,0.25);box-shadow:0 1px 4px rgba(0,105,214,0.25)}.thumbnail>img{display:block;max-width:100%;margin-right:auto;margin-left:auto}.thumbnail .caption{padding:9px;color:#555}.media,.media-body{overflow:hidden;*overflow:visible;zoom:1}.media,.media .media{margin-top:15px}.media:first-child{margin-top:0}.media-object{display:block}.media-heading{margin:0 0 5px}.media>.pull-left{margin-right:10px}.media>.pull-right{margin-left:10px}.media-list{margin-left:0;list-style:none}.label,.badge{display:inline-block;padding:2px 4px;font-size:11.844px;font-weight:bold;line-height:14px;color:#fff;text-shadow:0 -1px 0 rgba(0,0,0,0.25);white-space:nowrap;vertical-align:baseline;background-color:#999}.label{-webkit-border-radius:3px;-moz-border-radius:3px;border-radius:3px}.badge{padding-right:9px;padding-left:9px;-webkit-border-radius:9px;-moz-border-radius:9px;border-radius:9px}.label:empty,.badge:empty{display:none}a.label:hover,a.label:focus,a.badge:hover,a.badge:focus{color:#fff;text-decoration:none;cursor:pointer}.label-important,.badge-important{background-color:#b94a48}.label-important[href],.badge-important[href]{background-color:#953b39}.label-warning,.badge-warning{background-color:#f89406}.label-warning[href],.badge-warning[href]{background-color:#c67605}.label-success,.badge-success{background-color:#468847}.label-success[href],.badge-success[href]{background-color:#356635}.label-info,.badge-info{background-color:#3a87ad}.label-info[href],.badge-info[href]{background-color:#2d6987}.label-inverse,.badge-inverse{background-color:#333}.label-inverse[href],.badge-inverse[href]{background-color:#1a1a1a}.btn .label,.btn .badge{position:relative;top:-1px}.btn-mini .label,.btn-mini .badge{top:0}@-webkit-keyframes progress-bar-stripes{from{background-position:40px 0}to{background-position:0 0}}@-moz-keyframes progress-bar-stripes{from{background-position:40px 0}to{background-position:0 0}}@-ms-keyframes progress-bar-stripes{from{background-position:40px 0}to{background-position:0 0}}@-o-keyframes progress-bar-stripes{from{background-position:0 0}to{background-position:40px 0}}@keyframes progress-bar-stripes{from{background-position:40px 0}to{background-position:0 0}}.progress{height:20px;margin-bottom:20px;overflow:hidden;background-color:#f7f7f7;background-image:-moz-linear-gradient(top,#f5f5f5,#f9f9f9);background-image:-webkit-gradient(linear,0 0,0 100%,from(#f5f5f5),to(#f9f9f9));background-image:-webkit-linear-gradient(top,#f5f5f5,#f9f9f9);background-image:-o-linear-gradient(top,#f5f5f5,#f9f9f9);background-image:linear-gradient(to bottom,#f5f5f5,#f9f9f9);background-repeat:repeat-x;-webkit-border-radius:4px;-moz-border-radius:4px;border-radius:4px;filter:progid:DXImageTransform.Microsoft.gradient(startColorstr='#fff5f5f5′,endColorstr='#fff9f9f9′,GradientType=0);-webkit-box-shadow:inset 0 1px 2px rgba(0,0,0,0.1);-moz-box-shadow:inset 0 1px 2px rgba(0,0,0,0.1);box-shadow:inset 0 1px 2px rgba(0,0,0,0.1)}.progress .bar{float:left;width:0;height:100%;font-size:12px;color:#fff;text-align:center;text-shadow:0 -1px 0 rgba(0,0,0,0.25);background-color:#0e90d2;background-image:-moz-linear-gradient(top,#149bdf,#0480be);background-image:-webkit-gradient(linear,0 0,0 100%,from(#149bdf),to(#0480be));background-image:-webkit-linear-gradient(top,#149bdf,#0480be);background-image:-o-linear-gradient(top,#149bdf,#0480be);background-image:linear-gradient(to bottom,#149bdf,#0480be);background-repeat:repeat-x;filter:progid:DXImageTransform.Microsoft.gradient(startColorstr='#ff149bdf',endColorstr='#ff0480be',GradientType=0);-webkit-box-shadow:inset 0 -1px 0 rgba(0,0,0,0.15);-moz-box-shadow:inset 0 -1px 0 rgba(0,0,0,0.15);box-shadow:inset 0 -1px 0 rgba(0,0,0,0.15);-webkit-box-sizing:border-box;-moz-box-sizing:border-box;box-sizing:border-box;-webkit-transition:width .6s ease;-moz-transition:width .6s ease;-o-transition:width .6s ease;transition:width .6s ease}.progress .bar+.bar{-webkit-box-shadow:inset 1px 0 0 rgba(0,0,0,0.15),inset 0 -1px 0 rgba(0,0,0,0.15);-moz-box-shadow:inset 1px 0 0 rgba(0,0,0,0.15),inset 0 -1px 0 rgba(0,0,0,0.15);box-shadow:inset 1px 0 0 rgba(0,0,0,0.15),inset 0 -1px 0 rgba(0,0,0,0.15)}.progress-striped .bar{background-color:#149bdf;background-image:-webkit-gradient(linear,0 100%,100% 0,color-stop(0.25,rgba(255,255,255,0.15)),color-stop(0.25,transparent),color-stop(0.5,transparent),color-stop(0.5,rgba(255,255,255,0.15)),color-stop(0.75,rgba(255,255,255,0.15)),color-stop(0.75,transparent),to(transparent));background-image:-webkit-linear-gradient(45deg,rgba(255,255,255,0.15) 25%,transparent 25%,transparent 50%,rgba(255,255,255,0.15) 50%,rgba(255,255,255,0.15) 75%,transparent 75%,transparent);background-image:-moz-linear-gradient(45deg,rgba(255,255,255,0.15) 25%,transparent 25%,transparent 50%,rgba(255,255,255,0.15) 50%,rgba(255,255,255,0.15) 75%,transparent 75%,transparent);background-image:-o-linear-gradient(45deg,rgba(255,255,255,0.15) 25%,transparent 25%,transparent 50%,rgba(255,255,255,0.15) 50%,rgba(255,255,255,0.15) 75%,transparent 75%,transparent);background-image:linear-gradient(45deg,rgba(255,255,255,0.15) 25%,transparent 25%,transparent 50%,rgba(255,255,255,0.15) 50%,rgba(255,255,255,0.15) 75%,transparent 75%,transparent);-webkit-background-size:40px 40px;-moz-background-size:40px 40px;-o-background-size:40px 40px;background-size:40px 40px}.progress.active .bar{-webkit-animation:progress-bar-stripes 2s linear infinite;-moz-animation:progress-bar-stripes 2s linear infinite;-ms-animation:progress-bar-stripes 2s linear infinite;-o-animation:progress-bar-stripes 2s linear infinite;animation:progress-bar-stripes 2s linear infinite}.progress-danger .bar,.progress .bar-danger{background-color:#dd514c;background-image:-moz-linear-gradient(top,#ee5f5b,#c43c35);background-image:-webkit-gradient(linear,0 0,0 100%,from(#ee5f5b),to(#c43c35));background-image:-webkit-linear-gradient(top,#ee5f5b,#c43c35);background-image:-o-linear-gradient(top,#ee5f5b,#c43c35);background-image:linear-gradient(to bottom,#ee5f5b,#c43c35);background-repeat:repeat-x;filter:progid:DXImageTransform.Microsoft.gradient(startColorstr='#ffee5f5b',endColorstr='#ffc43c35′,GradientType=0)}.progress-danger.progress-striped .bar,.progress-striped .bar-danger{background-color:#ee5f5b;background-image:-webkit-gradient(linear,0 100%,100% 0,color-stop(0.25,rgba(255,255,255,0.15)),color-stop(0.25,transparent),color-stop(0.5,transparent),color-stop(0.5,rgba(255,255,255,0.15)),color-stop(0.75,rgba(255,255,255,0.15)),color-stop(0.75,transparent),to(transparent));background-image:-webkit-linear-gradient(45deg,rgba(255,255,255,0.15) 25%,transparent 25%,transparent 50%,rgba(255,255,255,0.15) 50%,rgba(255,255,255,0.15) 75%,transparent 75%,transparent);background-image:-moz-linear-gradient(45deg,rgba(255,255,255,0.15) 25%,transparent 25%,transparent 50%,rgba(255,255,255,0.15) 50%,rgba(255,255,255,0.15) 75%,transparent 75%,transparent);background-image:-o-linear-gradient(45deg,rgba(255,255,255,0.15) 25%,transparent 25%,transparent 50%,rgba(255,255,255,0.15) 50%,rgba(255,255,255,0.15) 75%,transparent 75%,transparent);background-image:linear-gradient(45deg,rgba(255,255,255,0.15) 25%,transparent 25%,transparent 50%,rgba(255,255,255,0.15) 50%,rgba(255,255,255,0.15) 75%,transparent 75%,transparent)}.progress-success .bar,.progress .bar-success{background-color:#5eb95e;background-image:-moz-linear-gradient(top,#62c462,#57a957);background-image:-webkit-gradient(linear,0 0,0 100%,from(#62c462),to(#57a957));background-image:-webkit-linear-gradient(top,#62c462,#57a957);background-image:-o-linear-gradient(top,#62c462,#57a957);background-image:linear-gradient(to bottom,#62c462,#57a957);background-repeat:repeat-x;filter:progid:DXImageTransform.Microsoft.gradient(startColorstr='#ff62c462′,endColorstr='#ff57a957′,GradientType=0)}.progress-success.progress-striped .bar,.progress-striped .bar-success{background-color:#62c462;background-image:-webkit-gradient(linear,0 100%,100% 0,color-stop(0.25,rgba(255,255,255,0.15)),color-stop(0.25,transparent),color-stop(0.5,transparent),color-stop(0.5,rgba(255,255,255,0.15)),color-stop(0.75,rgba(255,255,255,0.15)),color-stop(0.75,transparent),to(transparent));background-image:-webkit-linear-gradient(45deg,rgba(255,255,255,0.15) 25%,transparent 25%,transparent 50%,rgba(255,255,255,0.15) 50%,rgba(255,255,255,0.15) 75%,transparent 75%,transparent);background-image:-moz-linear-gradient(45deg,rgba(255,255,255,0.15) 25%,transparent 25%,transparent 50%,rgba(255,255,255,0.15) 50%,rgba(255,255,255,0.15) 75%,transparent 75%,transparent);background-image:-o-linear-gradient(45deg,rgba(255,255,255,0.15) 25%,transparent 25%,transparent 50%,rgba(255,255,255,0.15) 50%,rgba(255,255,255,0.15) 75%,transparent 75%,transparent);background-image:linear-gradient(45deg,rgba(255,255,255,0.15) 25%,transparent 25%,transparent 50%,rgba(255,255,255,0.15) 50%,rgba(255,255,255,0.15) 75%,transparent 75%,transparent)}.progress-info .bar,.progress .bar-info{background-color:#4bb1cf;background-image:-moz-linear-gradient(top,#5bc0de,#339bb9);background-image:-webkit-gradient(linear,0 0,0 100%,from(#5bc0de),to(#339bb9));background-image:-webkit-linear-gradient(top,#5bc0de,#339bb9);background-image:-o-linear-gradient(top,#5bc0de,#339bb9);background-image:linear-gradient(to bottom,#5bc0de,#339bb9);background-repeat:repeat-x;filter:progid:DXImageTransform.Microsoft.gradient(startColorstr='#ff5bc0de',endColorstr='#ff339bb9′,GradientType=0)}.progress-info.progress-striped .bar,.progress-striped .bar-info{background-color:#5bc0de;background-image:-webkit-gradient(linear,0 100%,100% 0,color-stop(0.25,rgba(255,255,255,0.15)),color-stop(0.25,transparent),color-stop(0.5,transparent),color-stop(0.5,rgba(255,255,255,0.15)),color-stop(0.75,rgba(255,255,255,0.15)),color-stop(0.75,transparent),to(transparent));background-image:-webkit-linear-gradient(45deg,rgba(255,255,255,0.15) 25%,transparent 25%,transparent 50%,rgba(255,255,255,0.15) 50%,rgba(255,255,255,0.15) 75%,transparent 75%,transparent);background-image:-moz-linear-gradient(45deg,rgba(255,255,255,0.15) 25%,transparent 25%,transparent 50%,rgba(255,255,255,0.15) 50%,rgba(255,255,255,0.15) 75%,transparent 75%,transparent);background-image:-o-linear-gradient(45deg,rgba(255,255,255,0.15) 25%,transparent 25%,transparent 50%,rgba(255,255,255,0.15) 50%,rgba(255,255,255,0.15) 75%,transparent 75%,transparent);background-image:linear-gradient(45deg,rgba(255,255,255,0.15) 25%,transparent 25%,transparent 50%,rgba(255,255,255,0.15) 50%,rgba(255,255,255,0.15) 75%,transparent 75%,transparent)}.progress-warning .bar,.progress .bar-warning{background-color:#faa732;background-image:-moz-linear-gradient(top,#fbb450,#f89406);background-image:-webkit-gradient(linear,0 0,0 100%,from(#fbb450),to(#f89406));background-image:-webkit-linear-gradient(top,#fbb450,#f89406);background-image:-o-linear-gradient(top,#fbb450,#f89406);background-image:linear-gradient(to bottom,#fbb450,#f89406);background-repeat:repeat-x;filter:progid:DXImageTransform.Microsoft.gradient(startColorstr='#fffbb450′,endColorstr='#fff89406′,GradientType=0)}.progress-warning.progress-striped .bar,.progress-striped .bar-warning{background-color:#fbb450;background-image:-webkit-gradient(linear,0 100%,100% 0,color-stop(0.25,rgba(255,255,255,0.15)),color-stop(0.25,transparent),color-stop(0.5,transparent),color-stop(0.5,rgba(255,255,255,0.15)),color-stop(0.75,rgba(255,255,255,0.15)),color-stop(0.75,transparent),to(transparent));background-image:-webkit-linear-gradient(45deg,rgba(255,255,255,0.15) 25%,transparent 25%,transparent 50%,rgba(255,255,255,0.15) 50%,rgba(255,255,255,0.15) 75%,transparent 75%,transparent);background-image:-moz-linear-gradient(45deg,rgba(255,255,255,0.15) 25%,transparent 25%,transparent 50%,rgba(255,255,255,0.15) 50%,rgba(255,255,255,0.15) 75%,transparent 75%,transparent);background-image:-o-linear-gradient(45deg,rgba(255,255,255,0.15) 25%,transparent 25%,transparent 50%,rgba(255,255,255,0.15) 50%,rgba(255,255,255,0.15) 75%,transparent 75%,transparent);background-image:linear-gradient(45deg,rgba(255,255,255,0.15) 25%,transparent 25%,transparent 50%,rgba(255,255,255,0.15) 50%,rgba(255,255,255,0.15) 75%,transparent 75%,transparent)}.accordion{margin-bottom:20px}.accordion-group{margin-bottom:2px;border:1px solid #e5e5e5;-webkit-border-radius:4px;-moz-border-radius:4px;border-radius:4px}.accordion-heading{border-bottom:0}.accordion-heading .accordion-toggle{display:block;padding:8px 15px}.accordion-toggle{cursor:pointer}.accordion-inner{padding:9px 15px;border-top:1px solid #e5e5e5}.carousel{position:relative;margin-bottom:20px;line-height:1}.carousel-inner{position:relative;width:100%;overflow:hidden}.carousel-inner>.item{position:relative;display:none;-webkit-transition:.6s ease-in-out left;-moz-transition:.6s ease-in-out left;-o-transition:.6s ease-in-out left;transition:.6s ease-in-out left}.carousel-inner>.item>img,.carousel-inner>.item>a>img{display:block;line-height:1}.carousel-inner>.active,.carousel-inner>.next,.carousel-inner>.prev{display:block}.carousel-inner>.active{left:0}.carousel-inner>.next,.carousel-inner>.prev{position:absolute;top:0;width:100%}.carousel-inner>.next{left:100%}.carousel-inner>.prev{left:-100%}.carousel-inner>.next.left,.carousel-inner>.prev.right{left:0}.carousel-inner>.active.left{left:-100%}.carousel-inner>.active.right{left:100%}.carousel-control{position:absolute;top:40%;left:15px;width:40px;height:40px;margin-top:-20px;font-size:60px;font-weight:100;line-height:30px;color:#fff;text-align:center;background:#222;border:3px solid #fff;-webkit-border-radius:23px;-moz-border-radius:23px;border-radius:23px;opacity:.5;filter:alpha(opacity=50)}.carousel-control.right{right:15px;left:auto}.carousel-control:hover,.carousel-control:focus{color:#fff;text-decoration:none;opacity:.9;filter:alpha(opacity=90)}.carousel-indicators{position:absolute;top:15px;right:15px;z-index:5;margin:0;list-style:none}.carousel-indicators li{display:block;float:left;width:10px;height:10px;margin-left:5px;text-indent:-999px;background-color:#ccc;background-color:rgba(255,255,255,0.25);border-radius:5px}.carousel-indicators .active{background-color:#fff}.carousel-caption{position:absolute;right:0;bottom:0;left:0;padding:15px;background:#333;background:rgba(0,0,0,0.75)}.carousel-caption h4,.carousel-caption p{line-height:20px;color:#fff}.carousel-caption h4{margin:0 0 5px}.carousel-caption p{margin-bottom:0}.hero-unit{padding:60px;margin-bottom:30px;font-size:18px;font-weight:200;line-height:30px;color:inherit;background-color:#eee;-webkit-border-radius:6px;-moz-border-radius:6px;border-radius:6px}.hero-unit h1{margin-bottom:0;font-size:60px;line-height:1;letter-spacing:-1px;color:inherit}.hero-unit li{line-height:30px}.pull-right{float:right}.pull-left{float:left}.hide{display:none}.show{display:block}.invisible{visibility:hidden}.affix{position:fixed}
.clearfix{*zoom:1}.clearfix:before,.clearfix:after{display:table;line-height:0;content:""}.clearfix:after{clear:both}.hide-text{font:0/0 a;color:transparent;text-shadow:none;background-color:transparent;border:0}.input-block-level{display:block;width:100%;min-height:30px;-webkit-box-sizing:border-box;-moz-box-sizing:border-box;box-sizing:border-box}@-ms-viewport{width:device-width}.hidden{display:none;visibility:hidden}.visible-phone{display:none!important}.visible-tablet{display:none!important}.hidden-desktop{display:none!important}.visible-desktop{display:inherit!important}@media(min-width:768px) and (max-width:979px){.hidden-desktop{display:inherit!important}.visible-desktop{display:none!important}.visible-tablet{display:inherit!important}.hidden-tablet{display:none!important}}@media(max-width:767px){.hidden-desktop{display:inherit!important}.visible-desktop{display:none!important}.visible-phone{display:inherit!important}.hidden-phone{display:none!important}}.visible-print{display:none!important}@media print{.visible-print{display:inherit!important}.hidden-print{display:none!important}}@media(min-width:1200px){.row{margin-left:-30px;*zoom:1}.row:before,.row:after{display:table;line-height:0;content:""}.row:after{clear:both}[class*="span"]{float:left;min-height:1px;margin-left:30px}.container,.navbar-static-top .container,.navbar-fixed-top .container,.navbar-fixed-bottom .container{width:1170px}.span12{width:1170px}.span11{width:1070px}.span10{width:970px}.span9{width:870px}.span8{width:770px}.span7{width:670px}.span6{width:570px}.span5{width:470px}.span4{width:370px}.span3{width:270px}.span2{width:170px}.span1{width:70px}.offset12{margin-left:1230px}.offset11{margin-left:1130px}.offset10{margin-left:1030px}.offset9{margin-left:930px}.offset8{margin-left:830px}.offset7{margin-left:730px}.offset6{margin-left:630px}.offset5{margin-left:530px}.offset4{margin-left:430px}.offset3{margin-left:330px}.offset2{margin-left:230px}.offset1{margin-left:130px}.row-fluid{width:100%;*zoom:1}.row-fluid:before,.row-fluid:after{display:table;line-height:0;content:""}.row-fluid:after{clear:both}.row-fluid [class*="span"]{display:block;float:left;width:100%;min-height:30px;margin-left:2.564102564102564%;*margin-left:2.5109110747408616%;-webkit-box-sizing:border-box;-moz-box-sizing:border-box;box-sizing:border-box}.row-fluid [class*="span"]:first-child{margin-left:0}.row-fluid .controls-row [class*="span"]+[class*="span"]{margin-left:2.564102564102564%}.row-fluid .span12{width:100%;*width:99.94680851063829%}.row-fluid .span11{width:91.45299145299145%;*width:91.39979996362975%}.row-fluid .span10{width:82.90598290598291%;*width:82.8527914166212%}.row-fluid .span9{width:74.35897435897436%;*width:74.30578286961266%}.row-fluid .span8{width:65.81196581196582%;*width:65.75877432260411%}.row-fluid .span7{width:57.26495726495726%;*width:57.21176577559556%}.row-fluid .span6{width:48.717948717948715%;*width:48.664757228587014%}.row-fluid .span5{width:40.17094017094017%;*width:40.11774868157847%}.row-fluid .span4{width:31.623931623931625%;*width:31.570740134569924%}.row-fluid .span3{width:23.076923076923077%;*width:23.023731587561375%}.row-fluid .span2{width:14.52991452991453%;*width:14.476723040552828%}.row-fluid .span1{width:5.982905982905983%;*width:5.929714493544281%}.row-fluid .offset12{margin-left:105.12820512820512%;*margin-left:105.02182214948171%}.row-fluid .offset12:first-child{margin-left:102.56410256410257%;*margin-left:102.45771958537915%}.row-fluid .offset11{margin-left:96.58119658119658%;*margin-left:96.47481360247316%}.row-fluid .offset11:first-child{margin-left:94.01709401709402%;*margin-left:93.91071103837061%}.row-fluid .offset10{margin-left:88.03418803418803%;*margin-left:87.92780505546462%}.row-fluid .offset10:first-child{margin-left:85.47008547008548%;*margin-left:85.36370249136206%}.row-fluid .offset9{margin-left:79.48717948717949%;*margin-left:79.38079650845607%}.row-fluid .offset9:first-child{margin-left:76.92307692307693%;*margin-left:76.81669394435352%}.row-fluid .offset8{margin-left:70.94017094017094%;*margin-left:70.83378796144753%}.row-fluid .offset8:first-child{margin-left:68.37606837606839%;*margin-left:68.26968539734497%}.row-fluid .offset7{margin-left:62.393162393162385%;*margin-left:62.28677941443899%}.row-fluid .offset7:first-child{margin-left:59.82905982905982%;*margin-left:59.72267685033642%}.row-fluid .offset6{margin-left:53.84615384615384%;*margin-left:53.739770867430444%}.row-fluid .offset6:first-child{margin-left:51.28205128205128%;*margin-left:51.175668303327875%}.row-fluid .offset5{margin-left:45.299145299145295%;*margin-left:45.1927623204219%}.row-fluid .offset5:first-child{margin-left:42.73504273504273%;*margin-left:42.62865975631933%}.row-fluid .offset4{margin-left:36.75213675213675%;*margin-left:36.645753773413354%}.row-fluid .offset4:first-child{margin-left:34.18803418803419%;*margin-left:34.081651209310785%}.row-fluid .offset3{margin-left:28.205128205128204%;*margin-left:28.0987452264048%}.row-fluid .offset3:first-child{margin-left:25.641025641025642%;*margin-left:25.53464266230224%}.row-fluid .offset2{margin-left:19.65811965811966%;*margin-left:19.551736679396257%}.row-fluid .offset2:first-child{margin-left:17.094017094017094%;*margin-left:16.98763411529369%}.row-fluid .offset1{margin-left:11.11111111111111%;*margin-left:11.004728132387708%}.row-fluid .offset1:first-child{margin-left:8.547008547008547%;*margin-left:8.440625568285142%}input,textarea,.uneditable-input{margin-left:0}.controls-row [class*="span"]+[class*="span"]{margin-left:30px}input.span12,textarea.span12,.uneditable-input.span12{width:1156px}input.span11,textarea.span11,.uneditable-input.span11{width:1056px}input.span10,textarea.span10,.uneditable-input.span10{width:956px}input.span9,textarea.span9,.uneditable-input.span9{width:856px}input.span8,textarea.span8,.uneditable-input.span8{width:756px}input.span7,textarea.span7,.uneditable-input.span7{width:656px}input.span6,textarea.span6,.uneditable-input.span6{width:556px}input.span5,textarea.span5,.uneditable-input.span5{width:456px}input.span4,textarea.span4,.uneditable-input.span4{width:356px}input.span3,textarea.span3,.uneditable-input.span3{width:256px}input.span2,textarea.span2,.uneditable-input.span2{width:156px}input.span1,textarea.span1,.uneditable-input.span1{width:56px}.thumbnails{margin-left:-30px}.thumbnails>li{margin-left:30px}.row-fluid .thumbnails{margin-left:0}}@media(min-width:768px) and (max-width:979px){.row{margin-left:-20px;*zoom:1}.row:before,.row:after{display:table;line-height:0;content:""}.row:after{clear:both}[class*="span"]{float:left;min-height:1px;margin-left:20px}.container,.navbar-static-top .container,.navbar-fixed-top .container,.navbar-fixed-bottom .container{width:724px}.span12{width:724px}.span11{width:662px}.span10{width:600px}.span9{width:538px}.span8{width:476px}.span7{width:414px}.span6{width:352px}.span5{width:290px}.span4{width:228px}.span3{width:166px}.span2{width:104px}.span1{width:42px}.offset12{margin-left:764px}.offset11{margin-left:702px}.offset10{margin-left:640px}.offset9{margin-left:578px}.offset8{margin-left:516px}.offset7{margin-left:454px}.offset6{margin-left:392px}.offset5{margin-left:330px}.offset4{margin-left:268px}.offset3{margin-left:206px}.offset2{margin-left:144px}.offset1{margin-left:82px}.row-fluid{width:100%;*zoom:1}.row-fluid:before,.row-fluid:after{display:table;line-height:0;content:""}.row-fluid:after{clear:both}.row-fluid [class*="span"]{display:block;float:left;width:100%;min-height:30px;margin-left:2.7624309392265194%;*margin-left:2.709239449864817%;-webkit-box-sizing:border-box;-moz-box-sizing:border-box;box-sizing:border-box}.row-fluid [class*="span"]:first-child{margin-left:0}.row-fluid .controls-row [class*="span"]+[class*="span"]{margin-left:2.7624309392265194%}.row-fluid .span12{width:100%;*width:99.94680851063829%}.row-fluid .span11{width:91.43646408839778%;*width:91.38327259903608%}.row-fluid .span10{width:82.87292817679558%;*width:82.81973668743387%}.row-fluid .span9{width:74.30939226519337%;*width:74.25620077583166%}.row-fluid .span8{width:65.74585635359117%;*width:65.69266486422946%}.row-fluid .span7{width:57.18232044198895%;*width:57.12912895262725%}.row-fluid .span6{width:48.61878453038674%;*width:48.56559304102504%}.row-fluid .span5{width:40.05524861878453%;*width:40.00205712942283%}.row-fluid .span4{width:31.491712707182323%;*width:31.43852121782062%}.row-fluid .span3{width:22.92817679558011%;*width:22.87498530621841%}.row-fluid .span2{width:14.3646408839779%;*width:14.311449394616199%}.row-fluid .span1{width:5.801104972375691%;*width:5.747913483013988%}.row-fluid .offset12{margin-left:105.52486187845304%;*margin-left:105.41847889972962%}.row-fluid .offset12:first-child{margin-left:102.76243093922652%;*margin-left:102.6560479605031%}.row-fluid .offset11{margin-left:96.96132596685082%;*margin-left:96.8549429881274%}.row-fluid .offset11:first-child{margin-left:94.1988950276243%;*margin-left:94.09251204890089%}.row-fluid .offset10{margin-left:88.39779005524862%;*margin-left:88.2914070765252%}.row-fluid .offset10:first-child{margin-left:85.6353591160221%;*margin-left:85.52897613729868%}.row-fluid .offset9{margin-left:79.8342541436464%;*margin-left:79.72787116492299%}.row-fluid .offset9:first-child{margin-left:77.07182320441989%;*margin-left:76.96544022569647%}.row-fluid .offset8{margin-left:71.2707182320442%;*margin-left:71.16433525332079%}.row-fluid .offset8:first-child{margin-left:68.50828729281768%;*margin-left:68.40190431409427%}.row-fluid .offset7{margin-left:62.70718232044199%;*margin-left:62.600799341718584%}.row-fluid .offset7:first-child{margin-left:59.94475138121547%;*margin-left:59.838368402492065%}.row-fluid .offset6{margin-left:54.14364640883978%;*margin-left:54.037263430116376%}.row-fluid .offset6:first-child{margin-left:51.38121546961326%;*margin-left:51.27483249088986%}.row-fluid .offset5{margin-left:45.58011049723757%;*margin-left:45.47372751851417%}.row-fluid .offset5:first-child{margin-left:42.81767955801105%;*margin-left:42.71129657928765%}.row-fluid .offset4{margin-left:37.01657458563536%;*margin-left:36.91019160691196%}.row-fluid .offset4:first-child{margin-left:34.25414364640884%;*margin-left:34.14776066768544%}.row-fluid .offset3{margin-left:28.45303867403315%;*margin-left:28.346655695309746%}.row-fluid .offset3:first-child{margin-left:25.69060773480663%;*margin-left:25.584224756083227%}.row-fluid .offset2{margin-left:19.88950276243094%;*margin-left:19.783119783707537%}.row-fluid .offset2:first-child{margin-left:17.12707182320442%;*margin-left:17.02068884448102%}.row-fluid .offset1{margin-left:11.32596685082873%;*margin-left:11.219583872105325%}.row-fluid .offset1:first-child{margin-left:8.56353591160221%;*margin-left:8.457152932878806%}input,textarea,.uneditable-input{margin-left:0}.controls-row [class*="span"]+[class*="span"]{margin-left:20px}input.span12,textarea.span12,.uneditable-input.span12{width:710px}input.span11,textarea.span11,.uneditable-input.span11{width:648px}input.span10,textarea.span10,.uneditable-input.span10{width:586px}input.span9,textarea.span9,.uneditable-input.span9{width:524px}input.span8,textarea.span8,.uneditable-input.span8{width:462px}input.span7,textarea.span7,.uneditable-input.span7{width:400px}input.span6,textarea.span6,.uneditable-input.span6{width:338px}input.span5,textarea.span5,.uneditable-input.span5{width:276px}input.span4,textarea.span4,.uneditable-input.span4{width:214px}input.span3,textarea.span3,.uneditable-input.span3{width:152px}input.span2,textarea.span2,.uneditable-input.span2{width:90px}input.span1,textarea.span1,.uneditable-input.span1{width:28px}}@media(max-width:767px){body{padding-right:20px;padding-left:20px}.navbar-fixed-top,.navbar-fixed-bottom,.navbar-static-top{margin-right:-20px;margin-left:-20px}.container-fluid{padding:0}.dl-horizontal dt{float:none;width:auto;clear:none;text-align:left}.dl-horizontal dd{margin-left:0}.container{width:auto}.row-fluid{width:100%}.row,.thumbnails{margin-left:0}.thumbnails>li{float:none;margin-left:0}[class*="span"],.uneditable-input[class*="span"],.row-fluid [class*="span"]{display:block;float:none;width:100%;margin-left:0;-webkit-box-sizing:border-box;-moz-box-sizing:border-box;box-sizing:border-box}.span12,.row-fluid .span12{width:100%;-webkit-box-sizing:border-box;-moz-box-sizing:border-box;box-sizing:border-box}.row-fluid [class*="offset"]:first-child{margin-left:0}.input-large,.input-xlarge,.input-xxlarge,input[class*="span"],select[class*="span"],textarea[class*="span"],.uneditable-input{display:block;width:100%;min-height:30px;-webkit-box-sizing:border-box;-moz-box-sizing:border-box;box-sizing:border-box}.input-prepend input,.input-append input,.input-prepend input[class*="span"],.input-append input[class*="span"]{display:inline-block;width:auto}.controls-row [class*="span"]+[class*="span"]{margin-left:0}.modal{position:fixed;top:20px;right:20px;left:20px;width:auto;margin:0}.modal.fade{top:-100px}.modal.fade.in{top:20px}}@media(max-width:480px){.nav-collapse{-webkit-transform:translate3d(0,0,0)}.page-header h1 small{display:block;line-height:20px}input[type="checkbox"],input[type="radio"]{border:1px solid #ccc}.form-horizontal .control-label{float:none;width:auto;padding-top:0;text-align:left}.form-horizontal .controls{margin-left:0}.form-horizontal .control-list{padding-top:0}.form-horizontal .form-actions{padding-right:10px;padding-left:10px}.media .pull-left,.media .pull-right{display:block;float:none;margin-bottom:10px}.media-object{margin-right:0;margin-left:0}.modal{top:10px;right:10px;left:10px}.modal-header .close{padding:10px;margin:-10px}.carousel-caption{position:static}}@media(max-width:979px){body{padding-top:0}.navbar-fixed-top,.navbar-fixed-bottom{position:static}.navbar-fixed-top{margin-bottom:20px}.navbar-fixed-bottom{margin-top:20px}.navbar-fixed-top .navbar-inner,.navbar-fixed-bottom .navbar-inner{padding:5px}.navbar .container{width:auto;padding:0}.navbar .brand{padding-right:10px;padding-left:10px;margin:0 0 0 -5px}.nav-collapse{clear:both}.nav-collapse .nav{float:none;margin:0 0 10px}.nav-collapse .nav>li{float:none}.nav-collapse .nav>li>a{margin-bottom:2px}.nav-collapse .nav>.divider-vertical{display:none}.nav-collapse .nav .nav-header{color:#777;text-shadow:none}.nav-collapse .nav>li>a,.nav-collapse .dropdown-menu a{padding:9px 15px;font-weight:bold;color:#777;-webkit-border-radius:3px;-moz-border-radius:3px;border-radius:3px}.nav-collapse .btn{padding:4px 10px 4px;font-weight:normal;-webkit-border-radius:4px;-moz-border-radius:4px;border-radius:4px}.nav-collapse .dropdown-menu li+li a{margin-bottom:2px}.nav-collapse .nav>li>a:hover,.nav-collapse .nav>li>a:focus,.nav-collapse .dropdown-menu a:hover,.nav-collapse .dropdown-menu a:focus{background-color:#f2f2f2}.navbar-inverse .nav-collapse .nav>li>a,.navbar-inverse .nav-collapse .dropdown-menu a{color:#999}.navbar-inverse .nav-collapse .nav>li>a:hover,.navbar-inverse .nav-collapse .nav>li>a:focus,.navbar-inverse .nav-collapse .dropdown-menu a:hover,.navbar-inverse .nav-collapse .dropdown-menu a:focus{background-color:#111}.nav-collapse.in .btn-group{padding:0;margin-top:5px}.nav-collapse .dropdown-menu{position:static;top:auto;left:auto;display:none;float:none;max-width:none;padding:0;margin:0 15px;background-color:transparent;border:0;-webkit-border-radius:0;-moz-border-radius:0;border-radius:0;-webkit-box-shadow:none;-moz-box-shadow:none;box-shadow:none}.nav-collapse .open>.dropdown-menu{display:block}.nav-collapse .dropdown-menu:before,.nav-collapse .dropdown-menu:after{display:none}.nav-collapse .dropdown-menu .divider{display:none}.nav-collapse .nav>li>.dropdown-menu:before,.nav-collapse .nav>li>.dropdown-menu:after{display:none}.nav-collapse .navbar-form,.nav-collapse .navbar-search{float:none;padding:10px 15px;margin:10px 0;border-top:1px solid #f2f2f2;border-bottom:1px solid #f2f2f2;-webkit-box-shadow:inset 0 1px 0 rgba(255,255,255,0.1),0 1px 0 rgba(255,255,255,0.1);-moz-box-shadow:inset 0 1px 0 rgba(255,255,255,0.1),0 1px 0 rgba(255,255,255,0.1);box-shadow:inset 0 1px 0 rgba(255,255,255,0.1),0 1px 0 rgba(255,255,255,0.1)}.navbar-inverse .nav-collapse .navbar-form,.navbar-inverse .nav-collapse .navbar-search{border-top-color:#111;border-bottom-color:#111}.navbar .nav-collapse .nav.pull-right{float:none;margin-left:0}.nav-collapse,.nav-collapse.collapse{height:0;overflow:hidden}.navbar .btn-navbar{display:block}.navbar-static .navbar-inner{padding-right:10px;padding-left:10px}}@media(min-width:980px){.nav-collapse.collapse{height:auto!important;overflow:visible!important}}
elmh2 {
font-size:28px;
line-height: 150%;
margin-bottom: 15px;
margin-top:0;
}
h3 {
font-size:20px;
line-height: 150%;
margin-bottom: 15px;
margin-top:0;
}
.f_right{
float:right;
}
.f_left {
float:left;
}
.btn-primary{
border-color: #123962;
background: -moz-linear-gradient(top, #1f6bbf 0%, #194f8d 100%);
background: -webkit-gradient(linear, left top, left bottom, color-stop(0%,#1f6bbf), color-stop(100%,#194f8d));
background: -webkit-linear-gradient(top, #1f6bbf 0%,#194f8d 100%);
background: -o-linear-gradient(top, #1f6bbf 0%,#194f8d 100%);
background: -ms-linear-gradient(top, #1f6bbf 0%,#194f8d 100%);
background: linear-gradient(to bottom, #1f6bbf 0%,#194f8d 100%);
}
.btn-primary:hover{
background-position: 0;
}
body{
background:url('https://d31wxntiwn0x96.cloudfront.net/beedrd/ebay/images/body_bg.png') repeat;
font-size: 14px;
}
.image-row .span2 {
display: inline !important;
float:none;
}
.block{
margin-left:-30px;
margin-right:-30px;
margin-bottom: 20px;
padding:20px 30px 30px 30px;
background-color: white;
box-shadow:0px 0px 5px 1px rgba(0, 0, 0, 0.2);
border-radius:2px;
}
.logo {
padding:20px 0;
}
li {
margin-bottom: 5px;
}
.buttons {
text-align: right;
}
.buttons .btn {
margin-left:14px;
}
input.input.freightinput {
width: 183px;
}
.thumb {
max-width: 40%;
}
.lightbox:target {
outline: none;
opacity: 1;
top: 0px;
transition: all .2s ease-in-out;
}
.lightbox {
opacity: 0;
position: fixed;
z-index: 999;
width: 100%;
height: 100%;
text-align: center;
top: -6000px;
left: 0;
background: rgba(0,0,0,0.8);
}
.lightbox img {
max-width: 90%;
max-height: 80%;
margin-top: 2%;
padding-top: 50%;
}
.lightbox .close-img {
float: right;
font-size: 70px;
font-weight: bold;
line-height: 45px;
color: #000;
text-shadow: 1px 1px 5px #000;
opacity: 1;
filter: alpha(opacity=20);
color: white;
position: absolute;
right: 0px;
top: 0px;
padding: 5px;
padding-top: 50%;
}
.lightbox .close-img:hover {
cursor: pointer;
}
.tabs {
position: relative;
min-height: 290px;
clear: both;
margin: 50px 0 25px;
background: white;
margin-left: -30px;
margin-right: -30px;
}
.tab {
float: left;
margin-left: 3px;
}
.tabs .tab:first-child {
margin-left: 0px;
}
.tabs .tab:first-child label {
left:0px;
}
.tab label {
background: #eee;
padding: 10px;
border: 1px solid #ccc;
margin-left: -1px;
position: relative;
left: 1px;
top: -43px;
-webkit-transition: background-color .17s linear;
font-size: 14px;
width: 100px;
text-align: center;
font-weight: bold;
}
.tab label:hover {
cursor:pointer;
}
.tab [type=radio] {
display: none;
}
.tabs .content {
position: absolute;
top: -2px;
left: 0;
background: white;
right: 0;
bottom: 0;
padding: 25px;
border: 1px solid #ccc;
-webkit-transition: opacity .1s linear;
opacity: 0;
height:250px;
overflow: auto;
box-shadow: 0px 0px 5px 1px rgba(0, 0, 0, 0.2);
border-radius: 2px;
}
[type=radio]:checked ~ label {
background: white;
border-bottom: 2px solid white;
z-index: 2;
}
[type=radio]:checked ~ label ~ .content {
z-index: 1;
opacity: 1;
}
.moreservicesflat {
display:none;
margin-top:15px;
margin-bottom:15px;
}
.moreservicesflat:target {
transition: all .2s ease-in-out;
display:block;
}
.quote {
border-radius:5px;
background: #f3f3f3;
background: -moz-linear-gradient(top, #f3f3f3 0%, #d8d8d8 100%);
background: -webkit-gradient(linear, left top, left bottom, color-stop(0%,#f3f3f3), color-stop(100%,#d8d8d8));
background: -webkit-linear-gradient(top, #f3f3f3 0%,#d8d8d8 100%);
background: -o-linear-gradient(top, #f3f3f3 0%,#d8d8d8 100%);
background: -ms-linear-gradient(top, #f3f3f3 0%,#d8d8d8 100%);
background: linear-gradient(to bottom, #f3f3f3 0%,#d8d8d8 100%);
filter: progid:DXImageTransform.Microsoft.gradient( startColorstr='#f3f3f3′, endColorstr='#d8d8d8′,GradientType=0 );
border:1px solid #b0b0b0;
padding:15px 15px 5px 15px;
margin-bottom: 20px;
box-shadow:0 0 5px rgba(0,0,0,0.4);
}
.imagecenter {
line-height:170px;
border-radius: 5px;
box-shadow: 0 0 10px rgba(0,0,0,0.5);
display: inline-block;
margin-bottom: 25px;
text-align: center;
height:170px;
width:170px;
vertical-align: middle;
padding: 0px;
margin: 0px;
margin-left:auto;
margin-right:auto;
}
a.image,
a.image img {
display:inline !important;
width:auto;
}
.overflow-description {
overflow: hidden;
max-width: 166px;
display: block;
height: 80px;
white-space: nowrap;
text-overflow: ellipsis;
}
.overflow-header {
overflow: hidden;
max-width: 166px;
display: block;
height: 20px;
white-space: nowrap;
text-overflow: ellipsis;
}
p.price{
font-size:24px;
line-height: 125%;
text-align: center;
text-shadow:1px 1px 1px white;
}
p.price small {
font-size:12px;
font-weight:normal;
}
a.large{
font-size:20px;
text-decoration: underline;
}
h3.icon{
color:#0d519a;
line-height: 120%;
font-size: 15px;
margin: 0 0 10px 0;
}
h3.icon img{
padding-right:10px;
}
#you_like a.image{
margin-bottom: 10px;
}
#you_like h4{
margin:10px 0 5px 0;
text-align: center;
}
#you_like p{
margin-bottom: 5px;
text-align: center;
}
.various{
margin-left:-30px;
margin-right:-30px;
}
.various .tab-content{
background-color:white;
padding:40px 25px;
border-radius:0 4px 4px 4px;
border:1px solid #ddd;
-webkit-box-shadow: 0px 0px 5px 1px rgba(0, 0, 0, 0.2);
-moz-box-shadow: 0px 0px 5px 1px rgba(0, 0, 0, 0.2);
box-shadow: 0px 0px 5px 1px rgba(0, 0, 0, 0.2);
border-radius:2px;
}
.various .nav-tabs{
margin-bottom:0;
}
.various .nav a,.various .nav .active a{
border:0;
color:black;
font-weight:bold;
margin-bottom:-2px;
margin-left:1px;
}
.various .nav li{
margin-right:5px;
background-color: #EEE;
border:1px solid #ddd;
border-bottom:0px;
border-radius: 4px 4px 0 0;
}
.various .nav li.active{
border:0px;
}
.various .nav a:hover,
.various .nav .active a:hover{
border:0px;
}
#you_like .span3 {
text-align:center;
}
input[type=text] {
height:auto;
}
.postage-quote {
margin-bottom: 10px;
display: block;
text-align: center;
}
.moreservicesflatcontent {
max-height:220px;
font-size:12px;
overflow:auto;
}
.moreservicesflatcontent hr {
margin: 8px 0;
}
#footer .logo {
line-height: 41px;
}
.baseline {
vertical-align:top;
}
@media (max-width: 767px) {
.tabs,
.block {
margin-left:-20px;
margin-right:-20px;
}
.tab label {
width: 55px;
}
.label .label-warning,
.label .label-info,
.label .label-success,
.label .label-primary,
.label .label-default {
white-space: normal !important;
}
body {
background:white;
}
.block {
padding:0;
margin:0;
background-color:transparent;
box-shadow:none;
}
.various {
margin:0;
}
.various .tab-content{
padding:0;
}
.tab-pane {
padding:10px;
}
.block,
.various .tab-content {
padding:0;
margin:0;
background-color:transparent;
box-shadow:none;
}
.various{
margin:0;
}
.various .tab-content{
padding:0;
}
.f_right.logo {
float:none;
}
.buttons {
text-align:center;
}
.buy-now {
text-align:center;
padding-bottom:20px;
}
#you_like .span3 {
text-align:center;
}
.nav-tabs>li, .nav-pills>li,
.various .nav-tabs li {
display:block;
width:auto;
float:none;
margin-right:0px;
}
.nav-tabs>li, .nav-pills>li,
.various .nav-tabs li {
display:block;
width:auto;
float:none;
margin-right:0px;
}
}
::-webkit-details-marker {
display: none;
}
div#unstickyheader {
display: none;
}
div#product-features1 {
width: 100%;
color: black;
}
ul {
font-size: 16px;
}
div#product-features {
width: 100%;
color: black;
}
.brandinglogo {
margin: auto;
padding-bottom: 35px;
width: 60%;
}
.logo {
padding: 0px;
}
.producttitle {
margin: 0px;
margin-left: 0px !important;
overflow: hidden;
max-width: 100%;
text-align: center;
color: black;
}
div#ebay-description {
background-color: white;
}
div#ebay-chrome {
padding-bottom: 50px;
background-color: white;
}
.container {
width: 85% !important;
}
.container.smallwebsite {
width: 65%;
background-color: white;
}
.column {
float: left;
}
/* Clear floats after the columns */
.row:after {
content: "";
display: table;
clear: both;
}
.column1a {
width: 40%;
}
.column1b {
width: 60%;
}
.column1 {
width: 15%;
margin-left: 5%;
}
.column1 h4 {
background-color: #D80000;
color: white;
padding-top: 10px;
padding-bottom: 10px;
text-align: center;
}
.column2 {
width: 50%;
margin-left: 5%;
}
.column3 {
width: 15%;
margin-left: 5%;
}
.column3 h4 {
background-color: #D80000;
color: white;
padding-top: 10px;
padding-bottom: 10px;
text-align: center;
}
i.fas.fa-arrow-alt-circle-right {
padding-right: 10px;
padding-left: 20px;
}
.vertical-menu a {
background-color: #fff;
color: black;
display: block;
padding: 12px;
text-decoration: none;
font-size: 16px;
}
.vertical-menu a:hover {
background-color: #000276;
color: white;
}
.vertical-menu a.active {
background-color: #000276; /* Add a green color to the "active/current" link */
color: white;
}
body {
margin: 0;
font-family: 'Roboto', sans-serif;
background-color: white !important;
background: url() !important;
}
.header {
overflow: hidden;
}
.columna {
float: left;
width: 60%;
text-align: center;
}
.columna h3{
color: #000276;
}
.columnb {
float: right;
width: 40%;
text-align: center;
font-size: 25px;
padding-top: 55px;
}
.columnb a {
color: #000276;
}
.columnb a:hover {
text-decoration: none;
color: #D80000;
}
.webbottom {
width: 100%;
background-color: #000276;
color: white;
text-align: center;
font-size: 25px;
text-transform: uppercase;
padding-top: 15px;
padding-bottom: 15px;
margin-bottom: 25px;
}
/* Set height of body and the document to 100% to enable "full page tabs" */
body, html {
height: 100%;
margin: 0;
}
.footer1 {
background-color: #D80000;
color: white;
text-align: center;
font-size: 25px;
padding-top: 20px;
padding-bottom: 20px;
margin-top: 80px;
}
.footer2 {
background-color: #000276;
color: white;
text-align: center;
padding-top: 20px;
padding-bottom: 20px;
}
.footer2 img{
width: 40%;
padding-bottom: 15px;
}
/*—————————————————————————————————————*/
@media only screen and (max-width: 600px) {
.columna {
width: 100% !important;
}
.columnb {
width: 100% !important;
padding-top: 20px !important;
padding-bottom: 30px !important;
}
}
@media only screen and (max-width: 1200px) {
.container.smallwebsite {
width: 100% !important;
}
.column {
float: left;
}
/* Clear floats after the columns */
.row:after {
content: "";
display: table;
clear: both;
}
.column1a {
width: 40%;
}
.column1b {
width: 60%;
}
.column1 {
width: 100% !important;
margin-left: 0% !important;
}
.column1 h4 {
background-color: #D80000;
color: white;
padding-top: 10px;
padding-bottom: 10px;
text-align: center;
font-size: 30px !important;
}
.column2 {
width: 90% !important;
margin-left: 5% !important;
margin-right: 5% !important;
}
.column3 {
width: 100% !important;
margin-left: 0% !important;
}
.column3 h4 {
background-color: #D80000;
color: white;
padding-top: 10px;
padding-bottom: 10px;
text-align: center;
font-size: 30px !important;
}
.vertical-menu a {
margin-left: 30px !important;
font-size: 20px !important;
}
.columna {
float: left;
width: 60%;
text-align: center;
}
.columna h3{
color: #000276;
}
.columnb {
float: right;
width: 40%;
text-align: center;
font-size: 25px;
padding-top: 55px;
}
.columnb a {
color: #000276;
}
.columnb a:hover {
text-decoration: none;
color: #D80000;
}
/* Style tab links */
.tablink {
width: 100% !important;
}
.footer1 {
background-color: #D80000;
color: white;
text-align: center;
font-size: 25px;
padding-top: 20px;
padding-bottom: 20px;
margin-top: 80px;
}
.footer2 img{
width: 80% !important;
}
}
➔ Price Match Guarantee ➔ Additional Discounts with FREE local pickup
All Items
Shop Categories
3 Ton 14.3 SEER2 Goodman Air Conditioner Split System w/ 8 kW
&times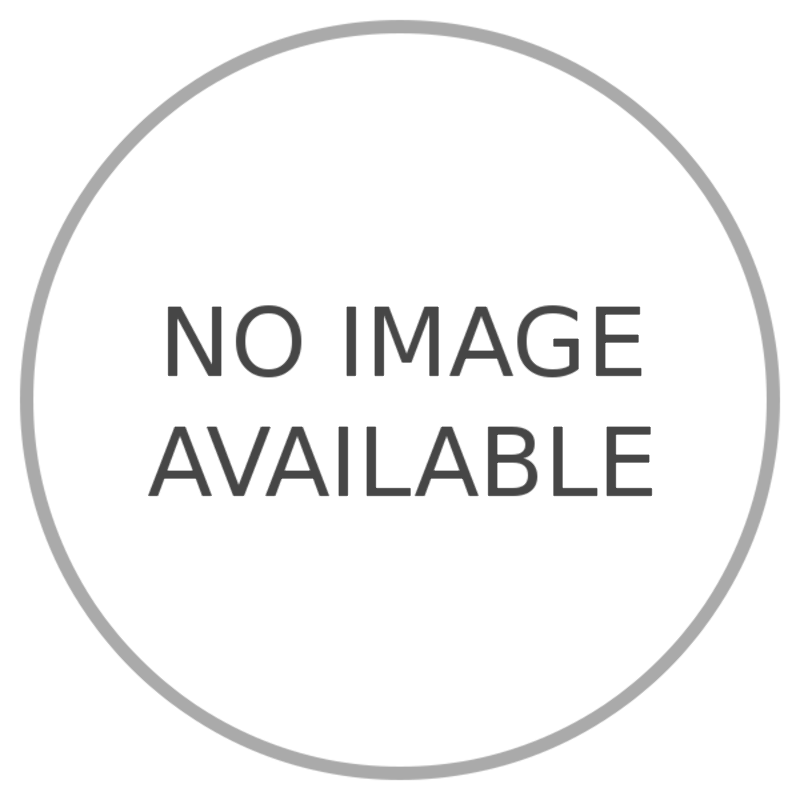 &times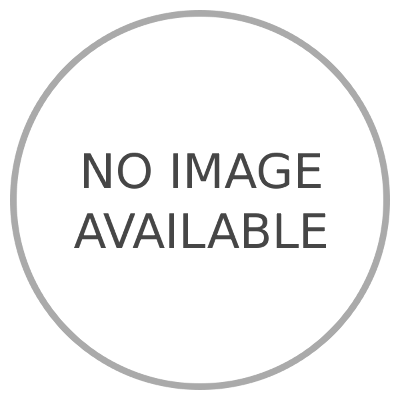 &times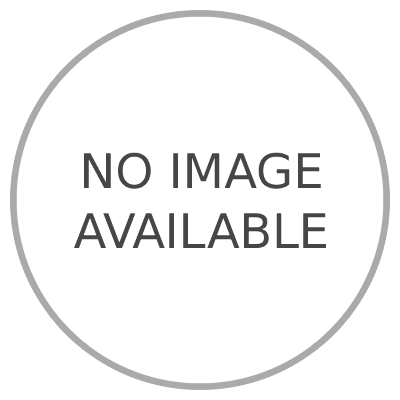 &times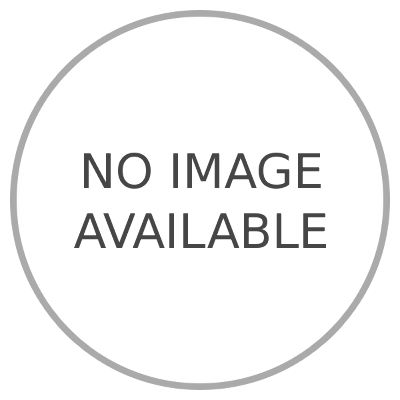 &times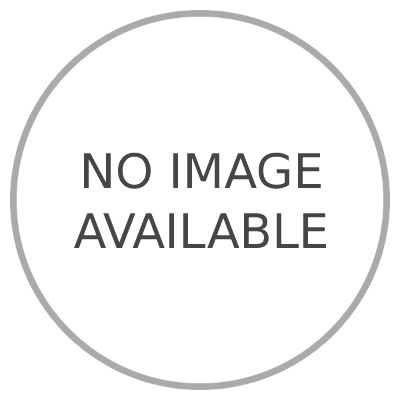 ---
Goodman Air Conditioner Split System
GSXN403610/AMST36BU1400/HKSX08XC
GSXN4 Features
Energy-efficient compressor

Factory-installed filter drier
Fully charged for 15′ tubing length
Service valves with sweat connections and easy-to-access gauge ports
Contactor with lug connection
AHRI Certified – ETL Listed
Ground lug connection
Copper tube & enhanced aluminum fin coil
GSXN4 Benefits
Energy-efficient compressors are designed to efficiently deliver indoor comfort, possibly saving on monthly energy costs.
A single-speed permanent split capacitor (PSC) condenser fan motor is designed to provide consistent airflow for optimum system performance.
Filter-driers play a pivotal role in the operation of air conditioning and refrigeration systems. A factory installed filter-drier absorbs and filter's residual system contaminants and moisture.
Fully charged with refrigerant sufficient for 15′ of tubing length to assist with easy installation of unit.
Contractors can securely connect wires with large screw lugs, allowing for quick and solid siring.
Meets the performance requirements for AHRI certification and complies with ETL North American safety standards,
Contractors can easily and securely connect the ground wire with a screw lug.
Copper coil tubing with enhance aluminum fins increases the area for heat absorption, providing outstanding, energy-efficient heat transfer performance.
AMST Standard Features
Internal factory-installed thermal expansion valves for cooling and heat pump applications
Direct drive, multi-speed ECM blower motor
All-aluminum evaporator coil
Coil mounting track for quick repositioning
Optimized for use with R-410A refrigerant
Cabinet air leakage less than 2.0% at 1.0 inch H20 when tested in accordance with ASHRAE standard 193
Cabinet air leakage less than 1.4% at 0.5 inch H20 when tested in accordance with ASHRAE standard 193
AHRI certified
ETL listed
AMST Cabinet Features
Rigid Smart Frame cabinet
Horizontal or vertical configuration capabilities
21″ depth for easier attic access
DecaBDE-free thermoplastic drain pan with secondary drain connections
Screw-less sides and back helps to reduce condensation when installed in humid locations
Foil-faced insulation covers the internal casing to reduce cabinet condensation
Galvanized, leather grain-embossed finish
Glue-less cabinet insulation retention
Tool-less filter access
Field installed 3 kW- 25 kW electric heater kits available
Ace Air Direct is new to eBay, but we are NOT new to the HVAC industry. Ace Air Direct is the sister company of Ace A/C of Ocala, which has been in business since 2005. It has grown to be one of the largest residential HVAC companies in North Central Florida. We have taken the knowledge and expertise along with our buying power to supply you with the best products and prices available on your HVAC system. We will strive to make sure you are 100% satisfied with your purchase.
Our Cornerstone Values
It's our goal to see that all of our customers receive the finest service possible with high-quality equipment and technicians who have superb training. As a guideline for how we conduct our business, we use the follow cornerstone values:
The Customer Is King: Providing the customer with top-notch service is at the core of everything we do. We back this up with a 100% satisfaction guarantee.
Network Organization: Our business is built on developing strong relationships between customers and our team members.
Everyone Is Important: Each individual makes an important contribution to the success of our business, and each customer is worth special consideration. Your needs are important to us!
Integrity: We build all our relationships on a basis of trust and honesty. It's one of the reasons our customers keep coming back to us again and again.
'War Room Mentality': We are single-minded and focused when it comes to maximizing satisfaction and producing results.
With our long history of quality, a team of expert technicians, and unwavering commitment to customer satisfaction, Ace Air Direct is your best choice for taking care of comfort in your home or business.
Shipping Policy
Processing Time:
Orders that are placed before 12:00 p.m. EST Monday – Friday (excluding holidays) will be shipped out the same day. Orders that are placed on Saturday or Sunday will be shipped out on the following business day. If an item is on backorder, a few extra days may be required for shipment.
Shipping:
We offer curbside delivery to both residential and businesses. All equipment orders come with a free lift gate service. You will receive a bill of laden and tracking number as soon as your order has been shipped. The Freight LTL Shipping service provided does not include delivery inside your premises. Arrival times are not guaranteed and may vary based on your address. When your shipment reaches a nearby terminal, they will contact you within 24 hours to schedule a delivery time and date.
Delivery Policy
Once your shipment arrives, please use your delivery receipt to count the number of boxes (items) in your shipment and make sure it matches. Inspect the condition of each box on the pallet. Remove wrapping and/or cardboard and inspect each item of equipment in front of the driver.
Do not Sign/accept any items that are damaged, you assume all responsibility once you sign/accept the bill of laden. If anything is missing or damaged, note it on the delivery receipt and contact our customer service department within 24 hours. Once we receive confirmation from the Freight LTL Company, we will ship out the replacement product to you promptly.
Our policy is to ship replacement products when the order was refused for damages at the time of delivery. If you signed the delivery receipt and discover damages at a later date, you will need to contact the Freight LTL Company to report damages and work with their claims department for a replacement. They will need your tracking number to file a claim for shortages or damages. We will not be held liable.
Return Policy
Thank you for shopping at Ace Air Direct. Our goal is 100% customer satisfaction! If you are not completely satisfied with your purchase, we will work to get you there!
Return Guidelines:
Any of our products can be returned within 7 days of purchase with a 15% restocking fee and if it meets the following criteria:
Purchase was in the last 7 days.
Product must be returned in original packaging.
Product wasn't used or damaged.
You must have receipt or proof of purchase.
Complete a Return Merchandise Authorization (RMA) from us.
Buyer is responsible for return shipping costs.
All these criteria must be met for us to process a return or refund. We will inspect all items before accepting the return into our warehouse.
Any item returned that is either damaged or not in the original condition is subject to no refund or a partial refund based on an inspection at our discretion.
For a Return Merchandise Authorization (RMA) please call.
Ineligible Returns:
Refrigerant and individual electrical parts. These items are excluded from our return policy. Sale items. All sale items are final and not eligible for a refund. However, if a sale item was received damaged, it is eligible for exchange. If you receive a sale item that is damaged, please call us and we will help you with exchange instructions.
Return Questions?
Please call us with any questions about our Returns and Refunds policy. We invite you to call us with any refund so we can help ensure you are completely satisfied.
Warranty Policy
All products we sell, both Carrier and Goodman products come with a manufacturers warranty.
Warranty Policy:
It is especially important, to ensure your warranty is valid, that Installation is completed by a licensed dealer, contractor, or installer in accordance with all applicable federal, state, and local codes. If this is not done, your warranty will not be enforceable.
Labor Policy:
Ace Air Direct is not responsible for labor charges on warranty claims. General system warranties are for parts only. Labor will be charged.
Returns for Incorrect Specifications:
Please check all specifications on the manufacturer's website before ordering any products on our site. We will not accept returns for items ordered that do not meet the specifications for your building.
For details on Goodman products, visit them directly.
For details on Bryant/Payne by Carrier products, visit them directly.